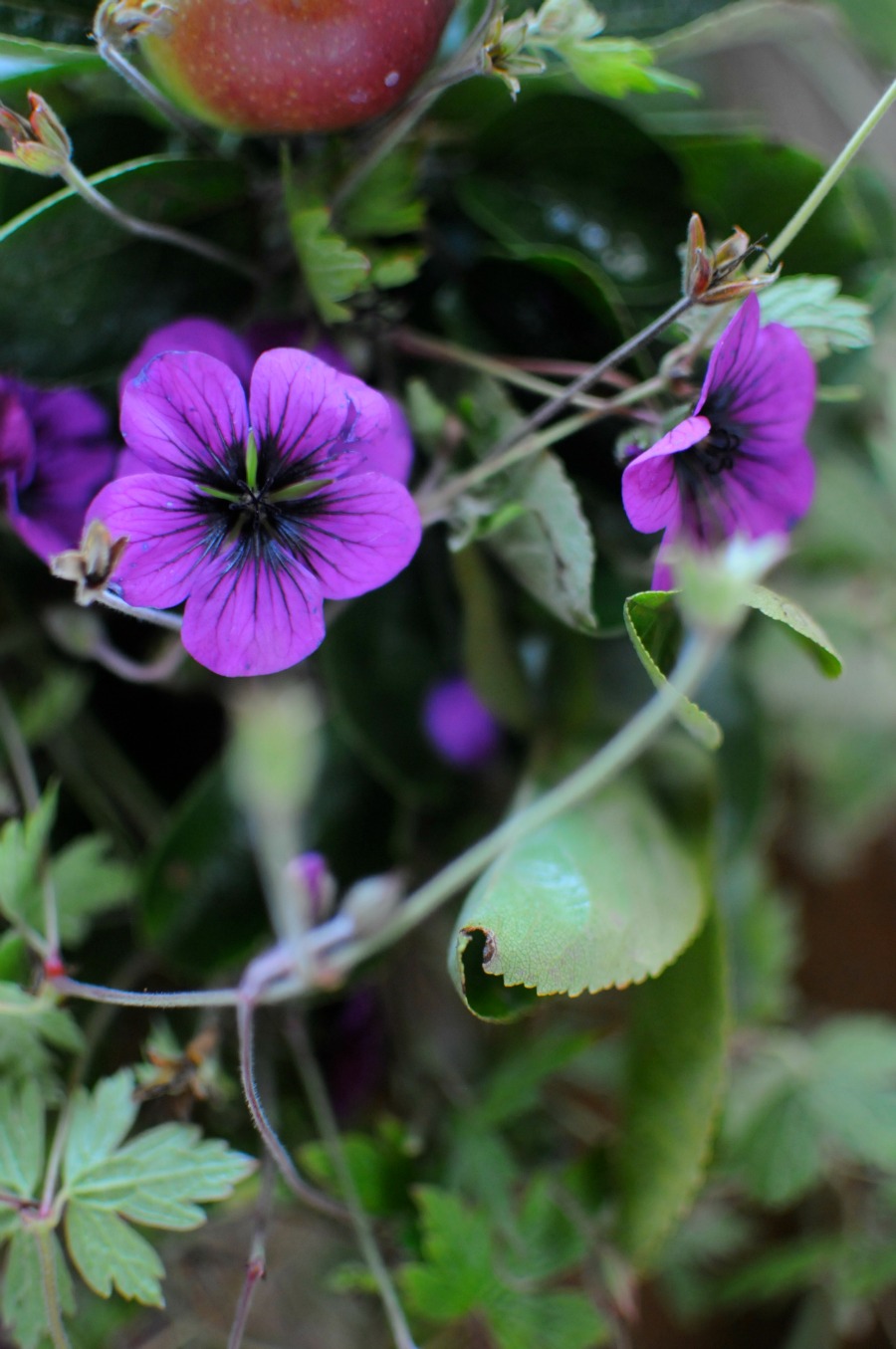 I love to use apple branches in arrangements! For this arrangement, I used several handfulls of perennial geraniums and a few apple branches. I arranged them in a flower pot with a glass inside. I started with the apple branches since they are heavy and bulky. Then, I added the geranium in little bunches to fill in the holes. It's wild, easy, and effortless! Be sure to strip the stems of most of the leaves!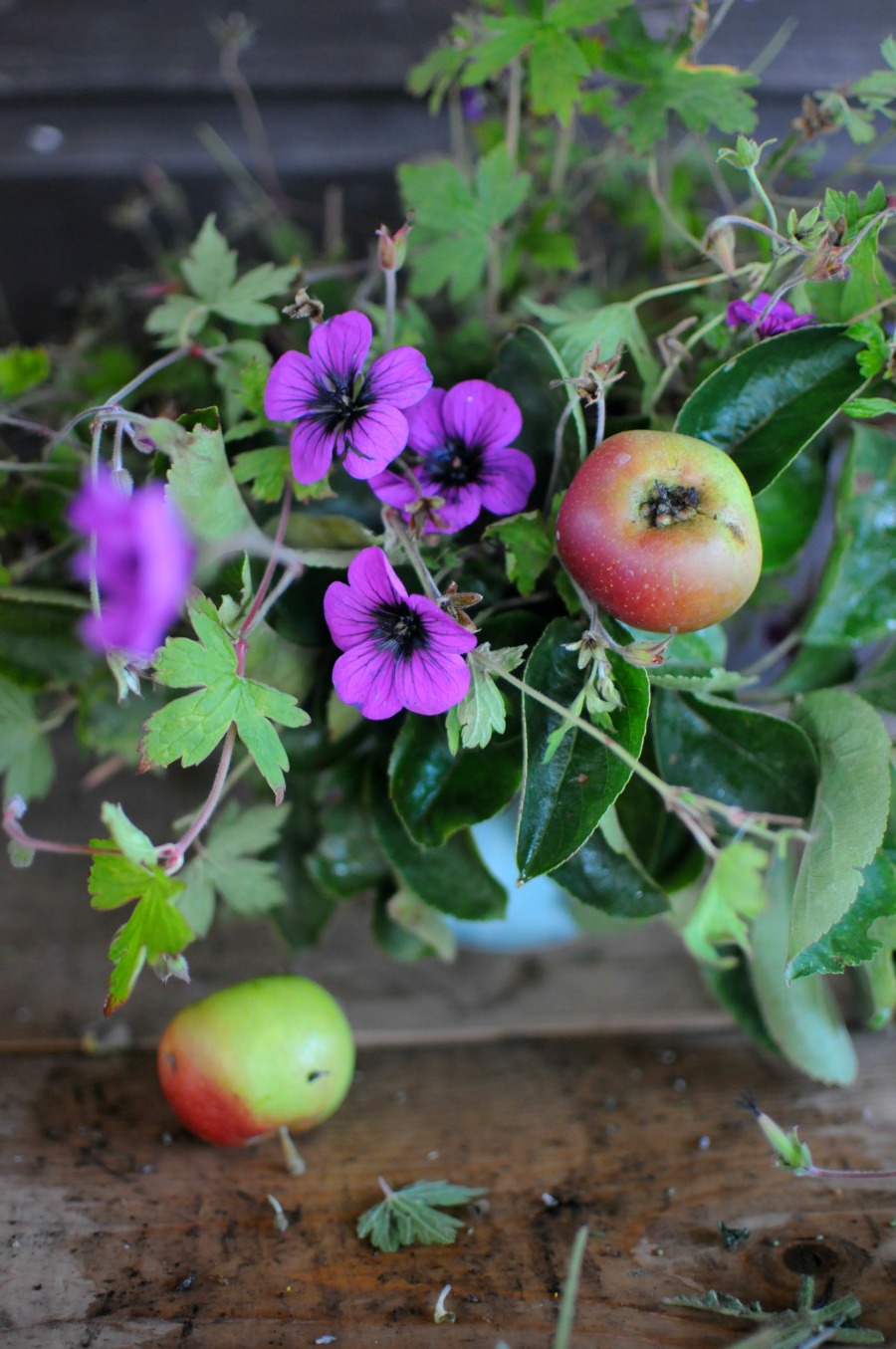 I like that the geraniums have some seed heads and brown bits because that's just naturally how they are this time of year and it's nice for a flower arrangement to reflect the season.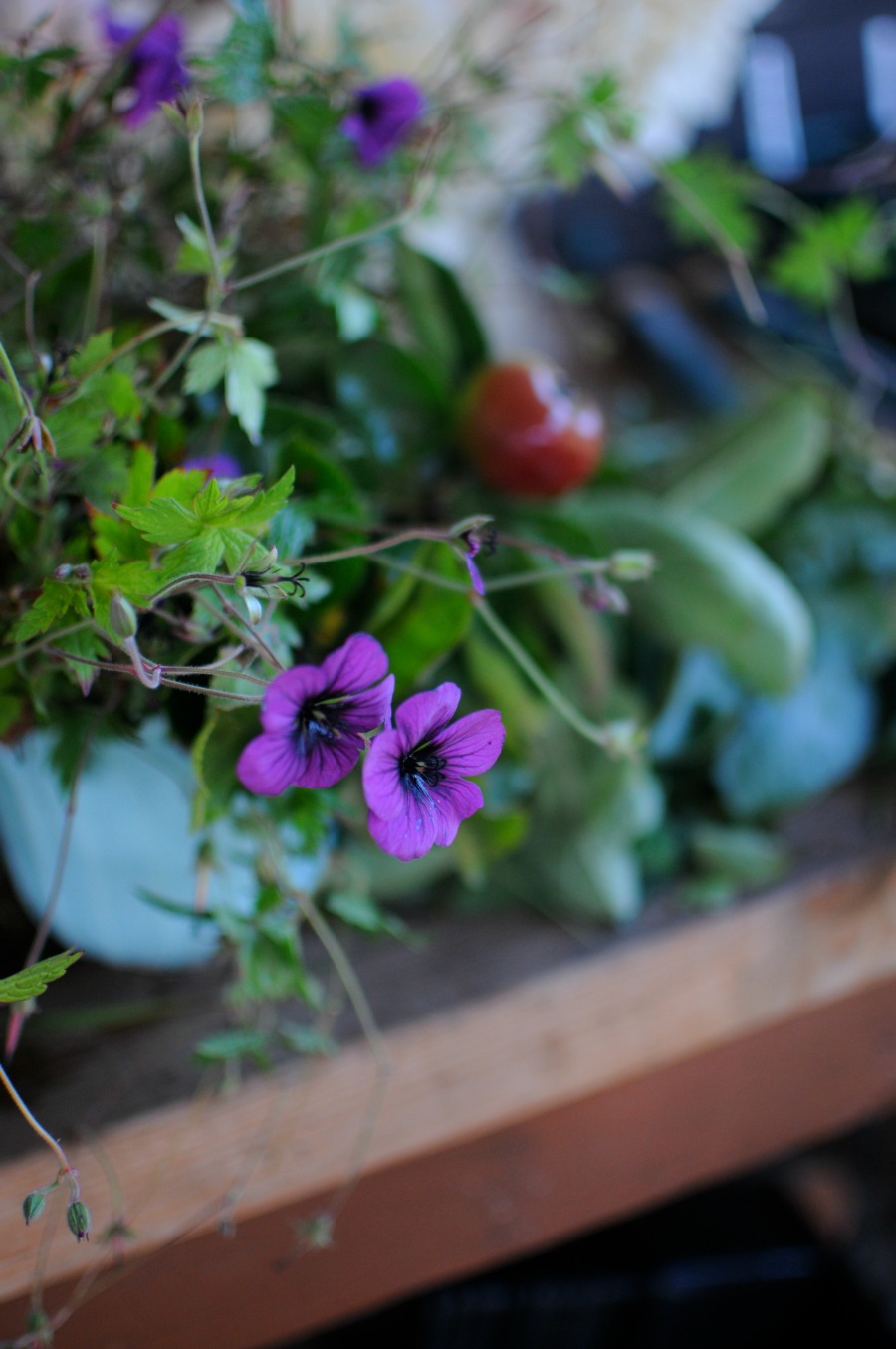 You might also like:
10 Ways to Keep Your Cut Flowers Fresh Longer
An Autumn Rose Arrangement
A Spring Flower Recipe
Flower Arranging 101 Student Work
How to Grow a Cut Flower Garden (For House & Garden)

Photo: Chelsea Fuss. Taken at Manor Farm Cottage Flowers with their beautiful clippings.