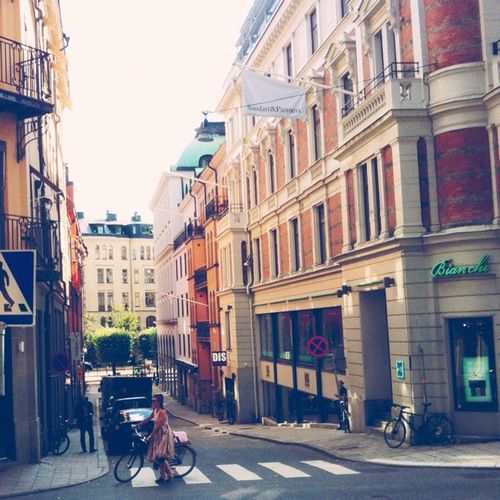 I thought it would be fun to share a few of my favorite spots in Stockholm. I spent a couple of weeks staying at Joanna's beautiful apartment, then returned to the city for a few days on my way back from Berlin. If you've been following my blog for a few years, you'll remember I spent four months in the Stockholm Archipelago back in 2009 as well. Stockholm is a city I dream of living in someday. I really appreciate how walkable it is and I love that you can almost always see water! 
Rosendals Trädgård is a lovely garden/nursery/cafe. There's a cutting garden, an apple orchard, a shop, greenhouses and a delicious cafe. Check out my other posts about it here and here and here. It's on the beautiful green island of Djurgården where Skansen is also located.
Nytorget Urban Deli If you like good food in pretty packaging, you must check out this little gourmet market!
Skansen This living history museum is a must-see. Be sure and eat a donut at the bakery. If you happen to be there during Midsummer, the festivities are incredibly lovely!
Kottbären This restaurant is also a butcher shop. I ate the best meal of my trip here.