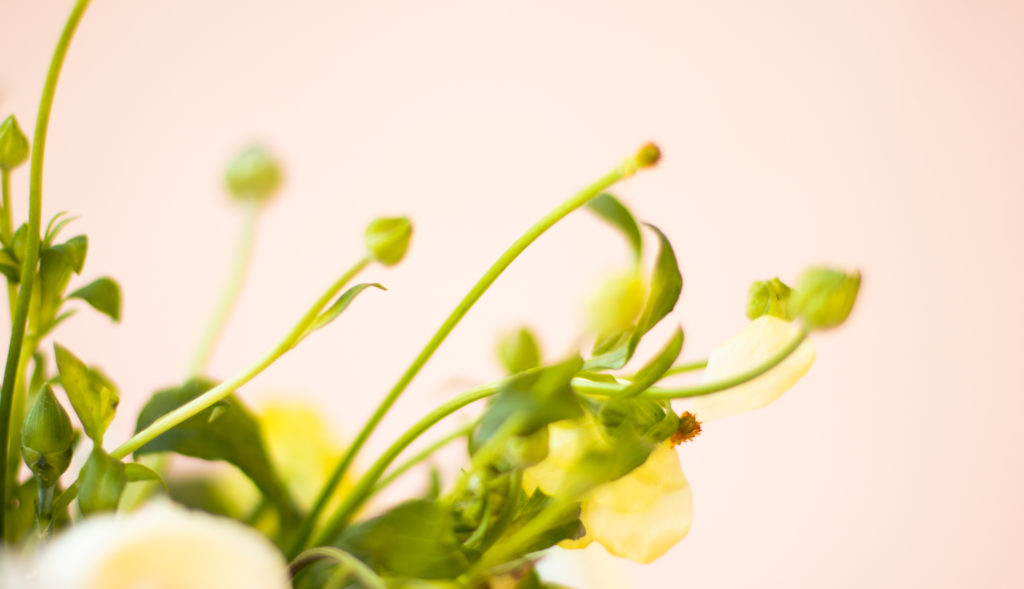 Learn how to make this spring flower centerpiece in this new video tutorial! Below I've written the instructions as well!
Recipe for a Spring Flower Centerpiece:
This low-bowl centerpiece is perfect for a special party, wedding, or just because! It is low enough so that guests can see each other over the table and casual enough to feel unfussy and effortless. The key to using flower market ingredients in an organic way, is to use some flowers that are already blown open, and combine them with handfuls of foraged weeds, grasses, and flowers. I love how this arrangement echos the nearby meadow of Bermuda buttercup. I love to see flower arrangements in context, rather than perfectly posed for photos and this one will be a star on a garden party table! The mechanics are all natural, using a twig grid- an idea gaining popularity among florists. If you try a version of this arrangement, please share!
20 stems star dianthus
10 stems butterfly ranunculus yellow
5 stems white ranunculus
1 calla lily and 2 leaves
2 yellow hyacinth
a handful of weeds and foraged flowers like grass, dandelion, bermuda buttercup, garlic flowers
Use mostly flowers that are open but include budded and just barely opening flowers too.
You will need a low bowl, at least 4 inches high.
Create a twig grid with the dianthus stems and some twine.
Start by adding the heftiest flowers first like the hyacinth, and the dianthus, placed into the arrangement in bunches. You can tie the dianthus together in their bunches for further stability.
Next, begin placing the butterfly rancunculus for a filler.
Next, add the white ranunculus to create a focal flower.
Finish off with the most delicate flowers, the handful of weeds and foraged flowers, placing them close to the rim of the vase.
Refill water daily if possible and keep away from sun.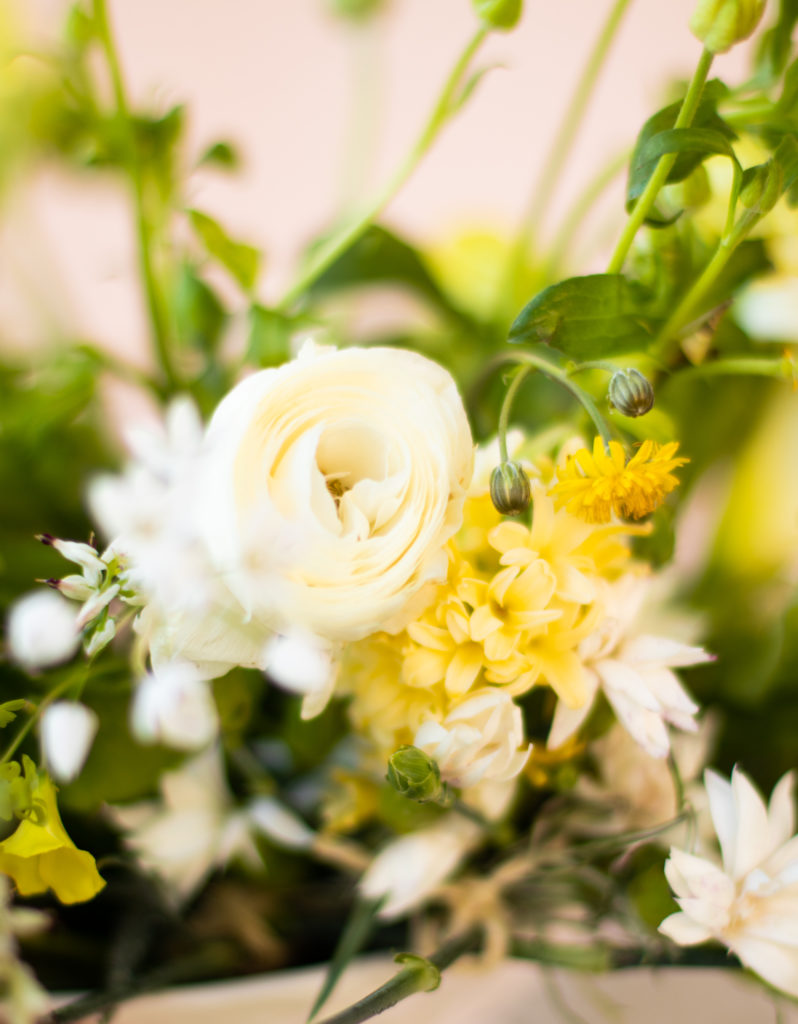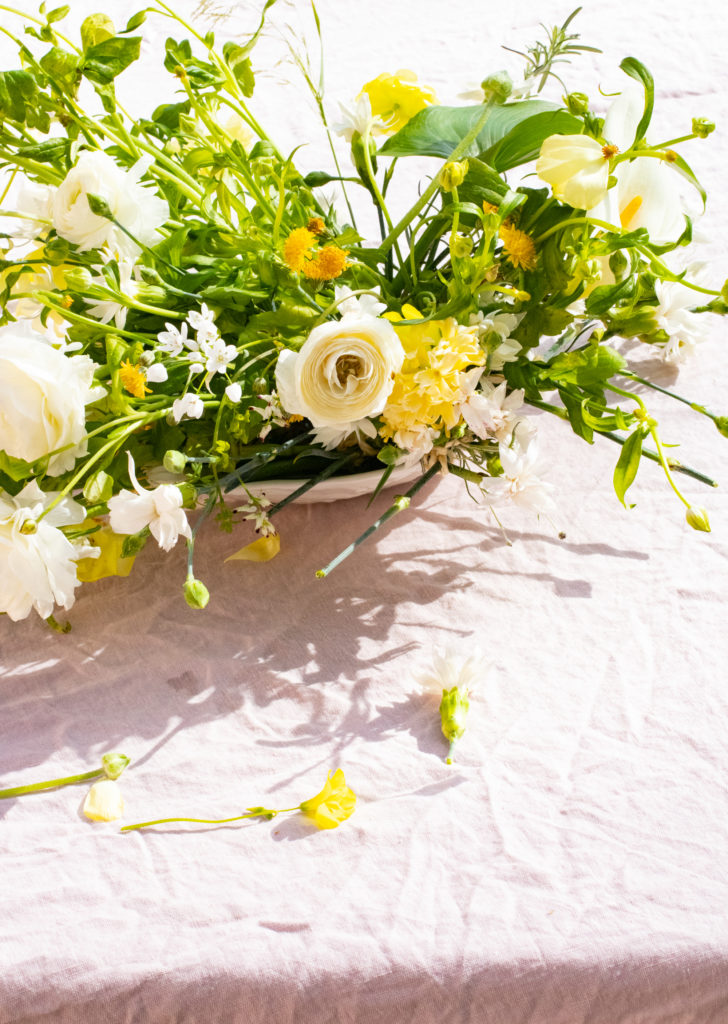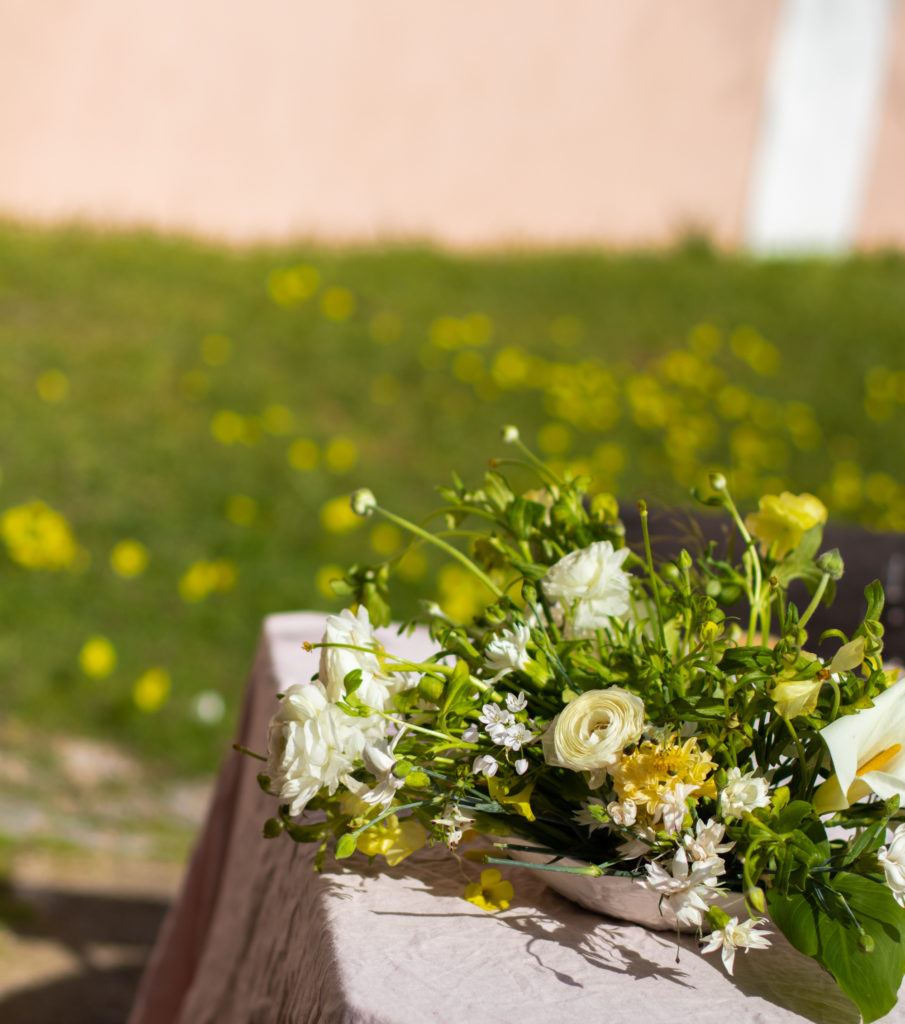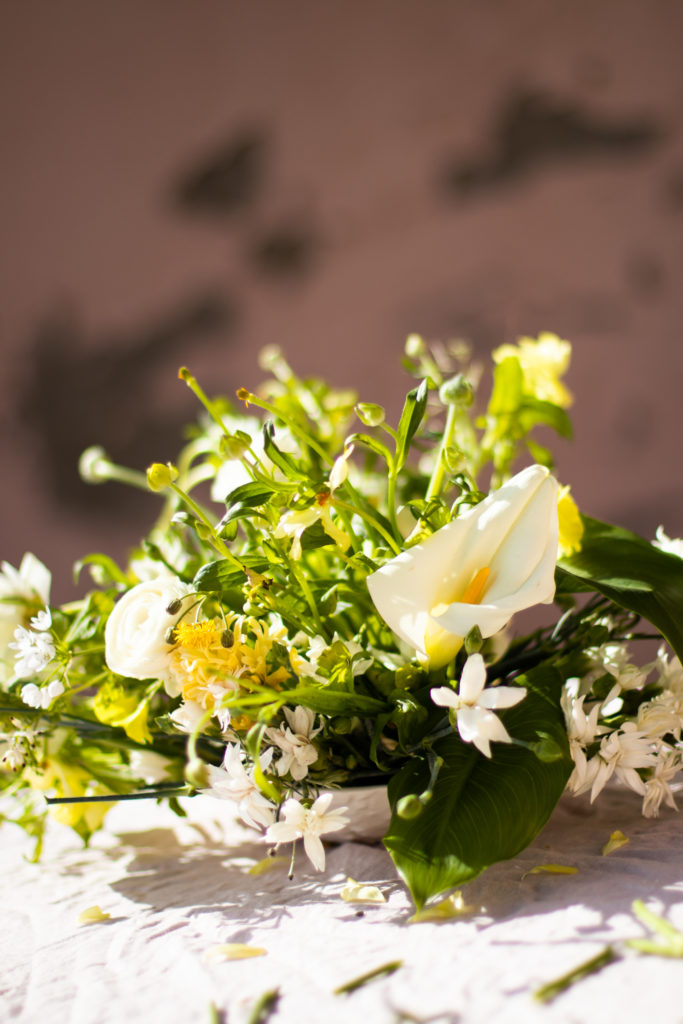 P.S. Watch my previous hand-tied bouquet tutorial here.