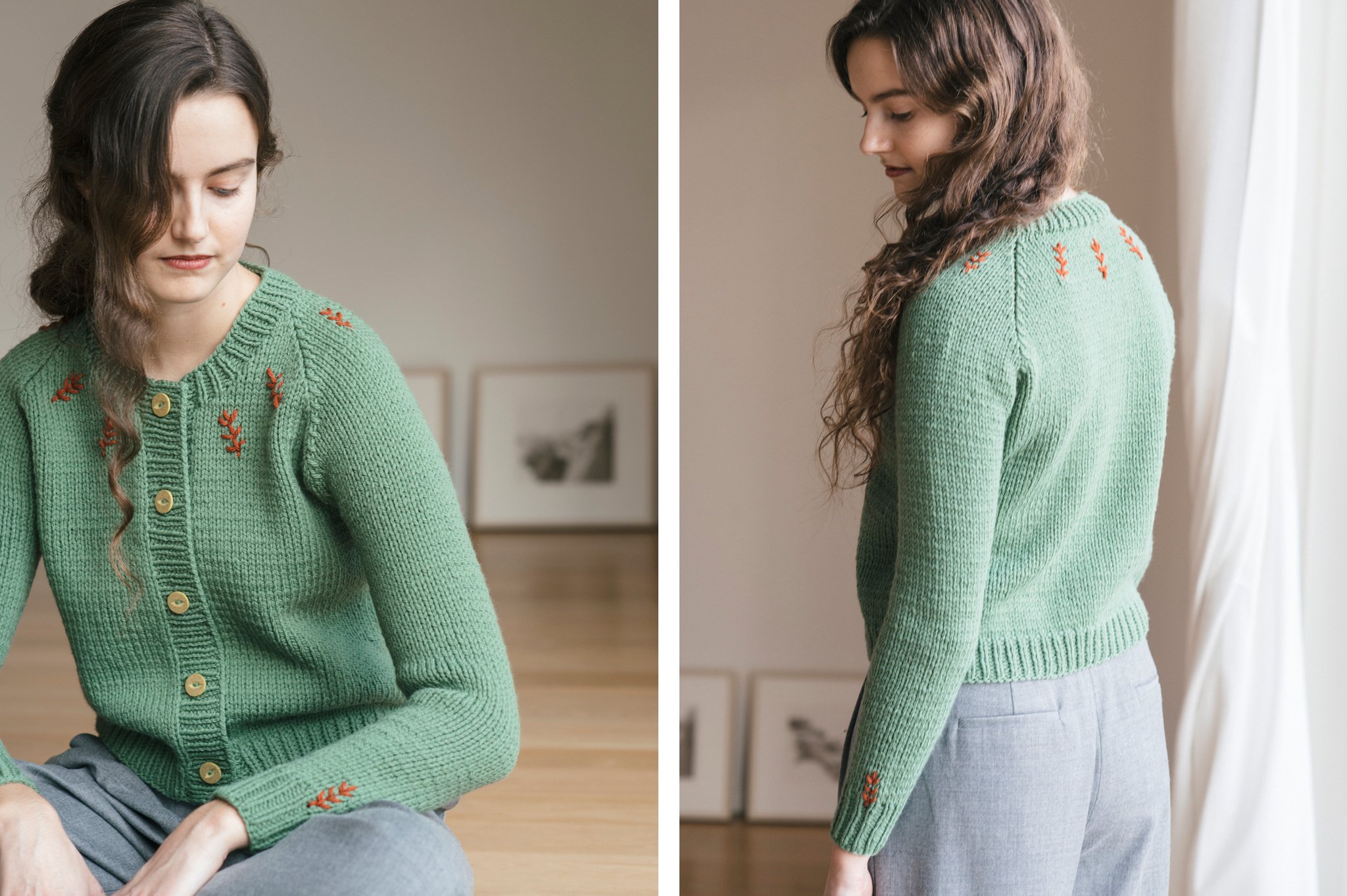 What a treat to see this Pine Tree Sweater created by Quince, who took inspiration from this Hetterson\Frolic! collaboration a few years ago using their yarn for this pine tree dress, and created a sweater using the same concept of embroidery. Who wouldn't want to wear this completely unique, cozy sweater this fall? Get the pattern here.
You might also like:
How to Knit a Hat
Pine Tree Dress
A Cozy Fall Ensemble
How to Make a Fabric Tie
How to Make a Tote Bag
Make a Liberty of London Collar
Photos by Quince.