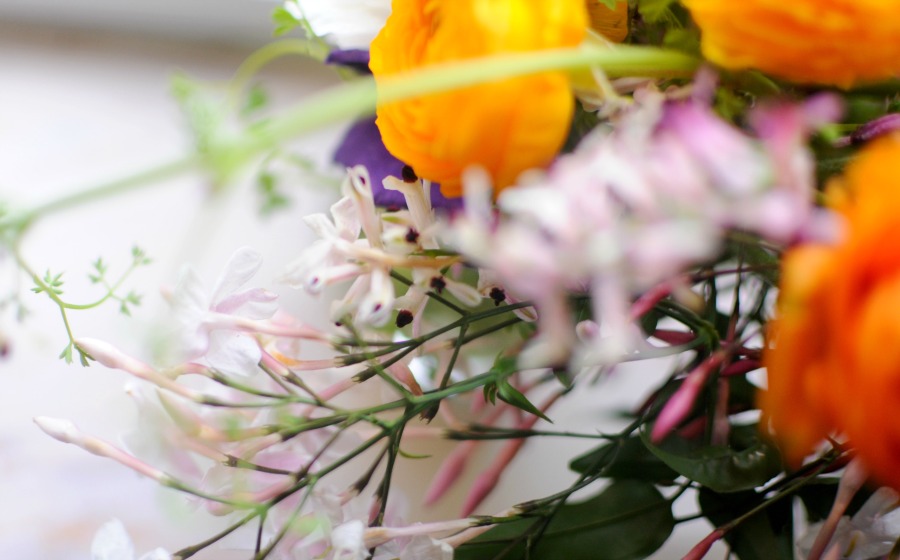 A visit to Albane´s garden a couple of weeks ago got me inspired to do some foraging and afterwards the walk home through some haphazard city garden plots had me incredibly energized. You have to search for green in this city, but when you find it, the reward is huge. On a whim, I made this arrangement with some leftover flowers I got at the market (a week or so earlier) and some foraged bits. Admittedly, they are not the freshest, as many were leftovers but they still lasted a good five days or so, because I re-cut the stems.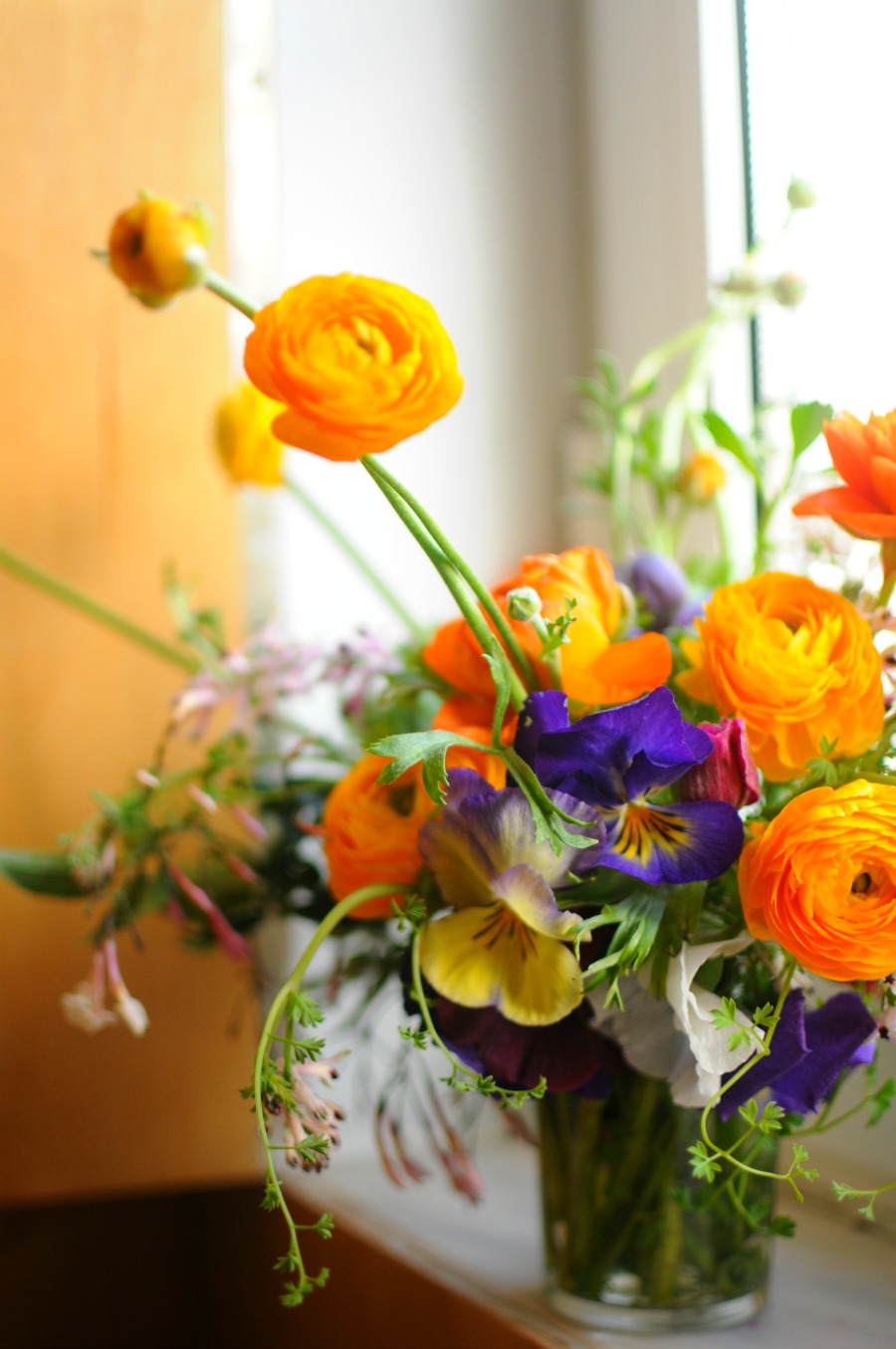 I ended up mixing the following in a simple kitchen glass:
Ranunculus
Jasmine
Corydalis
Anemones
Pansies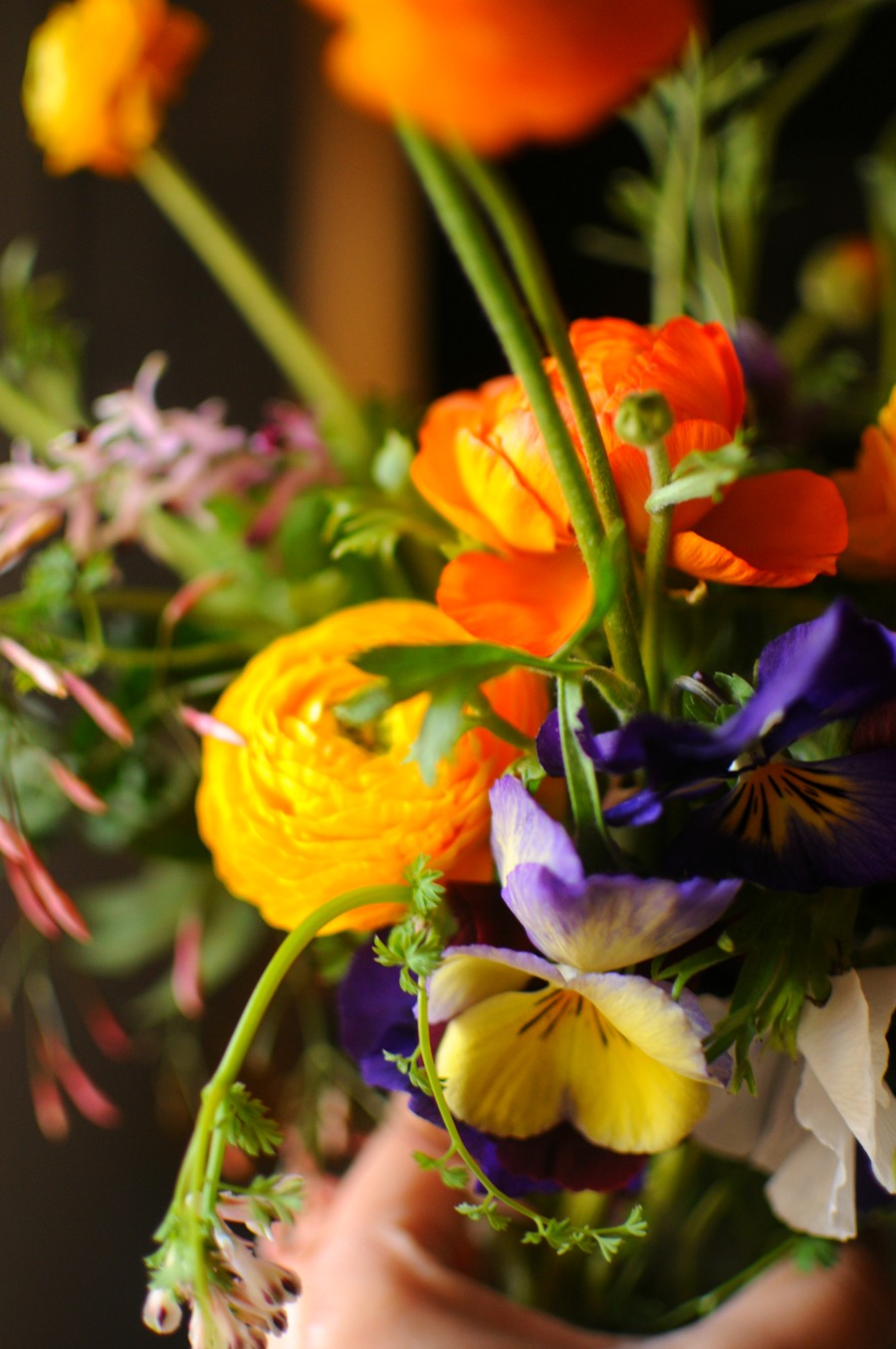 Pansies, jasmine, and the wild cordyalis offered immense fragrance!! I love making use of all those little ranunculus buds and popping them in a bit taller for an airy, playful look. The bunch of pansies I had picked up at the organic market that Saturday with some calendula, the little posies had made me so happy when I spotted them.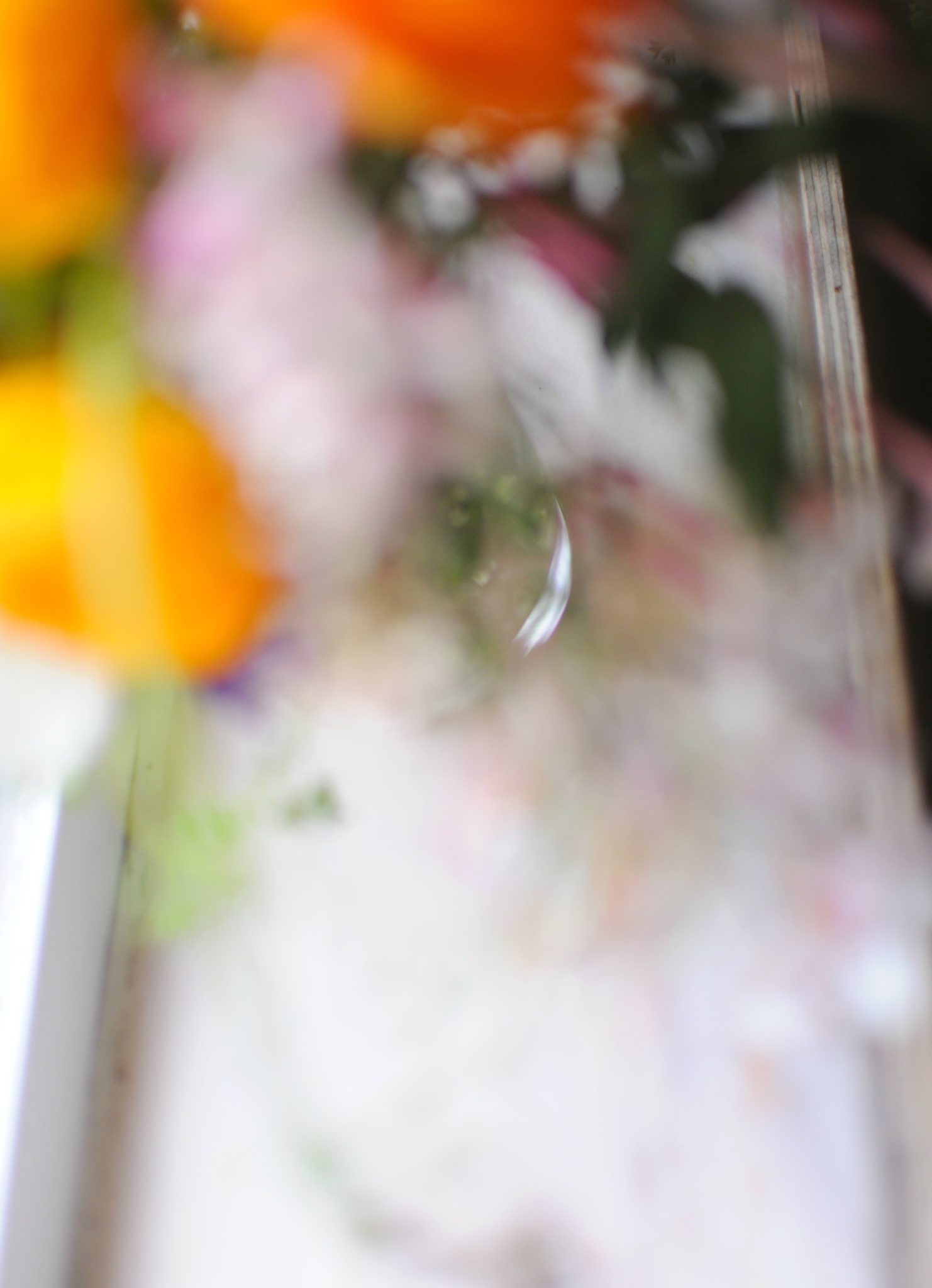 Happy Spring!

Photos and Arrangement by Chelsea Fuss. For more flower arranging tips, check out my two online flower arranging classes.