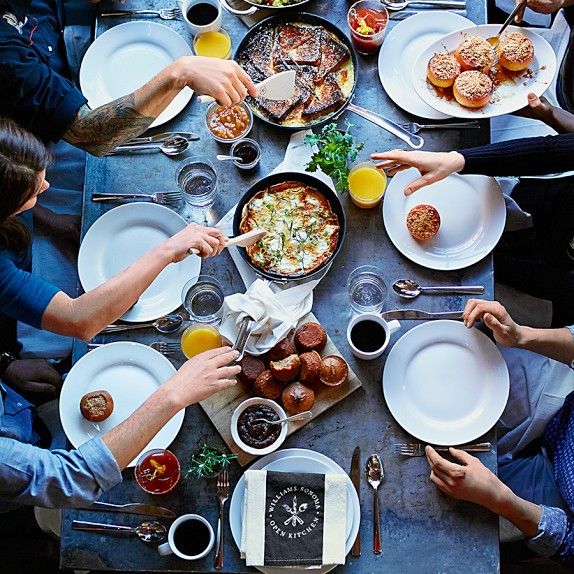 In continuation of our styling series, I am excited to share tips about how to style your Thanksgiving table today! I always love the holiday Instagrams and to see how everyone puts their tables together. At the end of the day, the most important thing is to have a good time with the people you love! The second most important is to enjoy the food. But for those of us who are "visually sensitive" the way the table looks can be important for us or just fun to put together. For me, my sisters and mom always do the cooking, and I put together the table. It's my happy place. I absolutely love styling tabletops! Though, I do feel a bit funny writing these posts because I don't really believe in rules, but I do have certain things I stick to when I go to style a table so I am happy to share a bit of what I do for my job as a stylist.

– Don't feel like you have to use wine glasses or the particular glasses for whatever you are drinking. I like to use a couple different heights of these type of tumblers for meals. They are classic. I actually don't love the shape of wine glasses and they feel a bit cheesy to me.
– Food should be first and foremost the center of the table. Don't go crazy with centerpieces. If you are eating family style, make the food front and center by focusing on pretty garnishes – green herbs make everything look better, candles, and maybe a few bits of greens in tiny little vases.
– Not everything needs to be matching. Mix and match plates look lovely. Stick to one or two colors to keep things cohesive. Though I have to say, I love the cripsness of all-white plates and food always looks perfect on white plates!
– If the table is gorgeous on it's own, I set the plates and food right on it. If I am using a fold-out table, I always use a tablecloth that goes to the floor. I love these linen ones but sometimes it's cheaper to just use fabric. Painter's canvas is always an inexpensive, rustic choice and it comes already hemmed!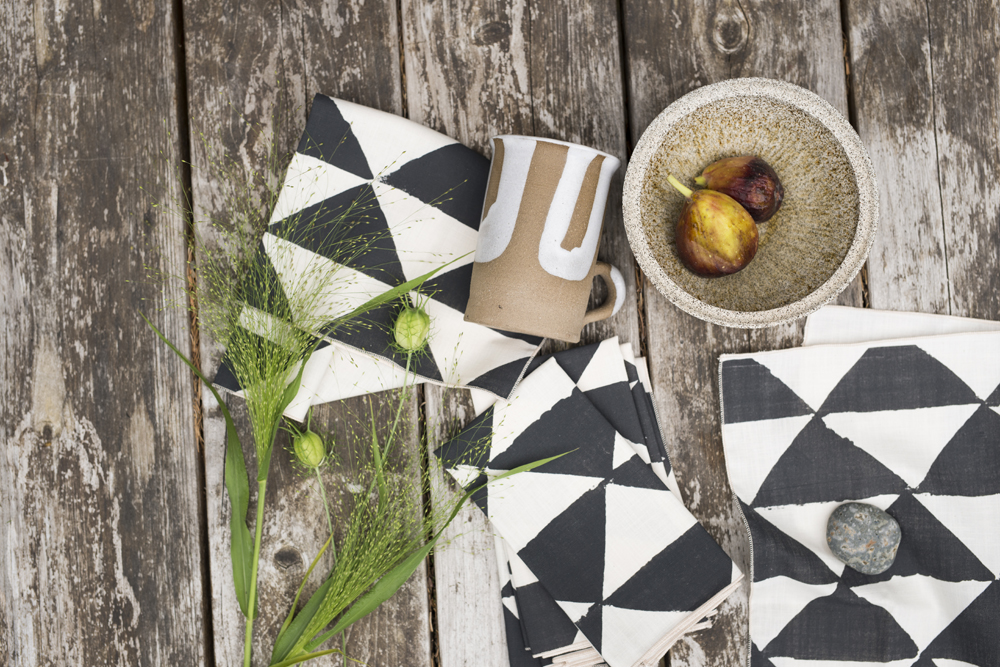 – I don't like a lot of formality but I love to use cloth napkins. You can make your own from linen or buy here. Or for a more inexpensive option, try tea towels from Ikea! I also love the tea towel fabric you can find at fabric stores.
– Consider using benches or stools for seating. They are inconspicuous and seat a lot of people. Growing up, we had a big farm table with four benches. My parents still have it, and it's so great for big crowds!
– Flowers seem a little funny to me for a thanksgiving centerpiece as they aren't really seasonally appropriate. Consider some of these options: bittersweet, viburnum berries, eucalyptus, olive branch, tall stems of japanese maple, bowls of fruit. If you do a centerpiece, keep it super short or super tall and just keep it to a few branches.
– Mix old and new! It's wonderful to have bits of patina on your table: old speckled pottery, a brass spoon from grandma- pair that with new dinner plates or new napkins! It's fresh and dynamic!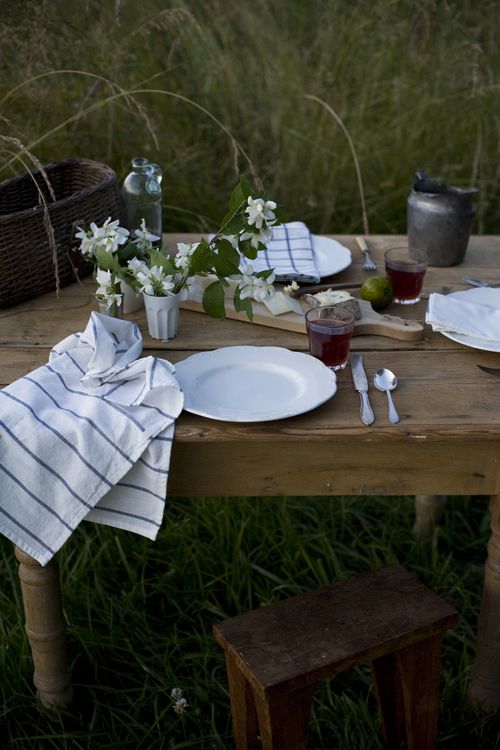 First and foremost, have fun! Tables that are casual, undone, not too serious or formal, and have a simple, inviting, seasonal color scheme will make everyone feel comfortable!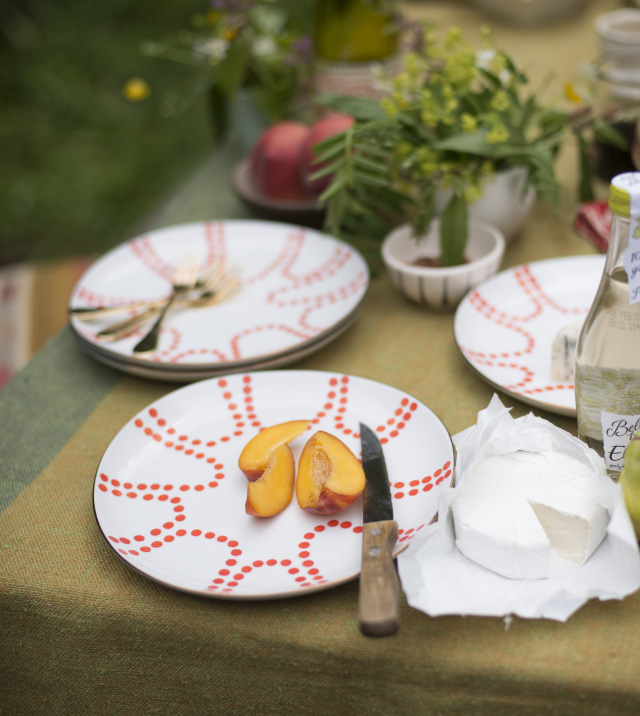 All images styled by Chelsea Fuss with assistance from Amber Furqueron. 1.John Kernick for Williams Sonoma. 2 + 4: Lisa Warninger for Anna Joyce. 4 produced for Abrams Books, Stamp Stencil Paint. 3. Lisa Warninger for Kinfolk Magaine.