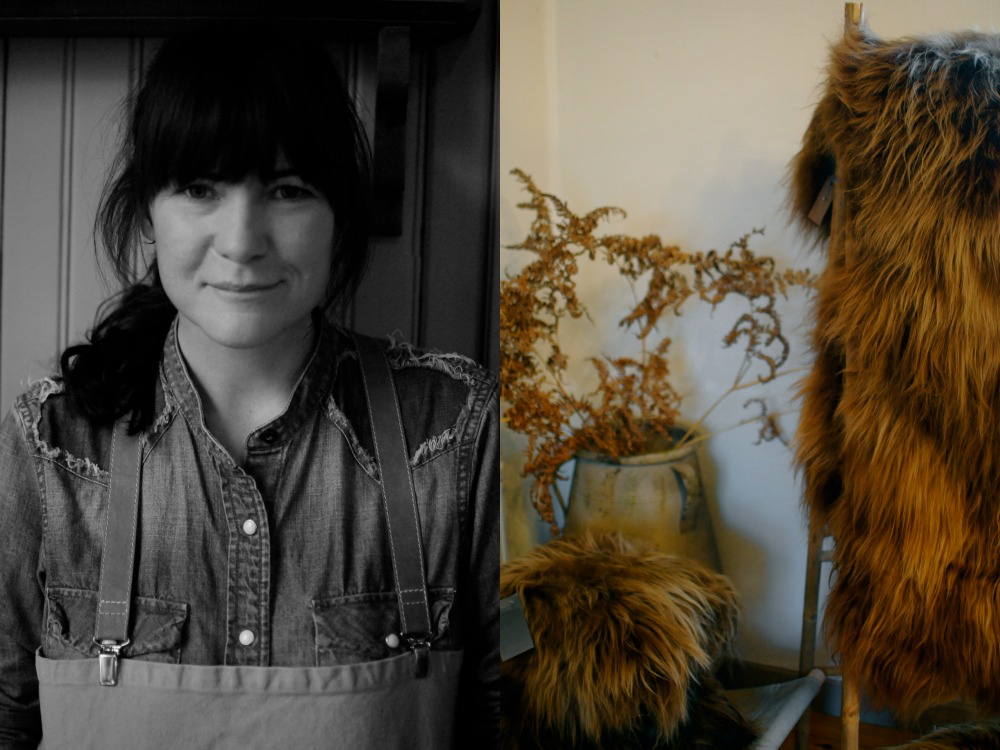 Last week I had the pleasure of visiting Berså Butik here on Gotland, in the town of Tofta, to snap a few photos. I've had the chance to get to know Maria while I've been here on the island. She's the most gracious of hosts, sharing all her favorite spots on the island and treating me to many fikas! Her shop, located just outside Visby, the main city here on Gotland, is a prop stylist's dream. In fact, it's a regular stop for many Swedish stylists when they visit Gotland. I love how Maria mixes old and new, Swedish style, with more global style, inspired by her wide range of travels, from Australia to France, to the Middle East.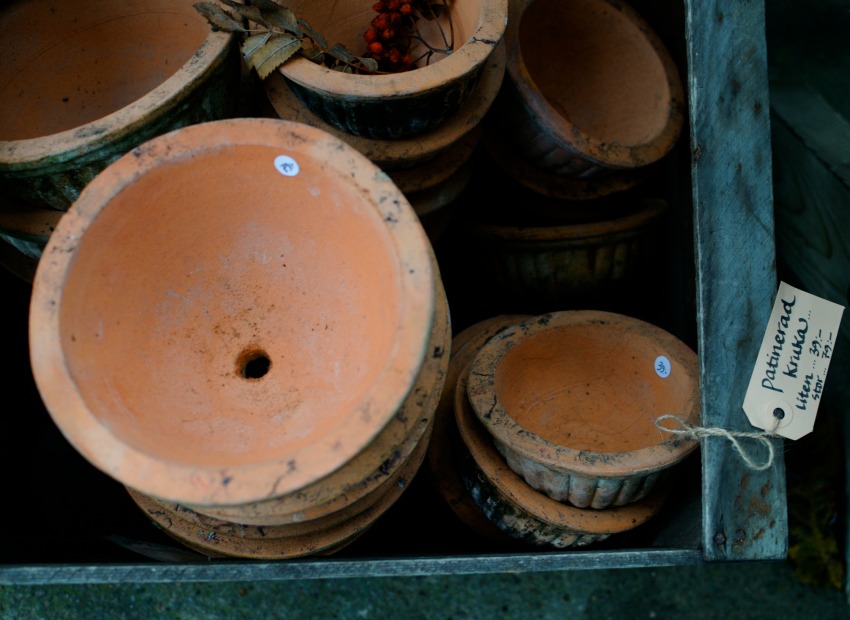 The shop is located in an old house from the 1800's. Step onto the front porch and you are greeted with lanterns, seasonal plants, and gardening tools.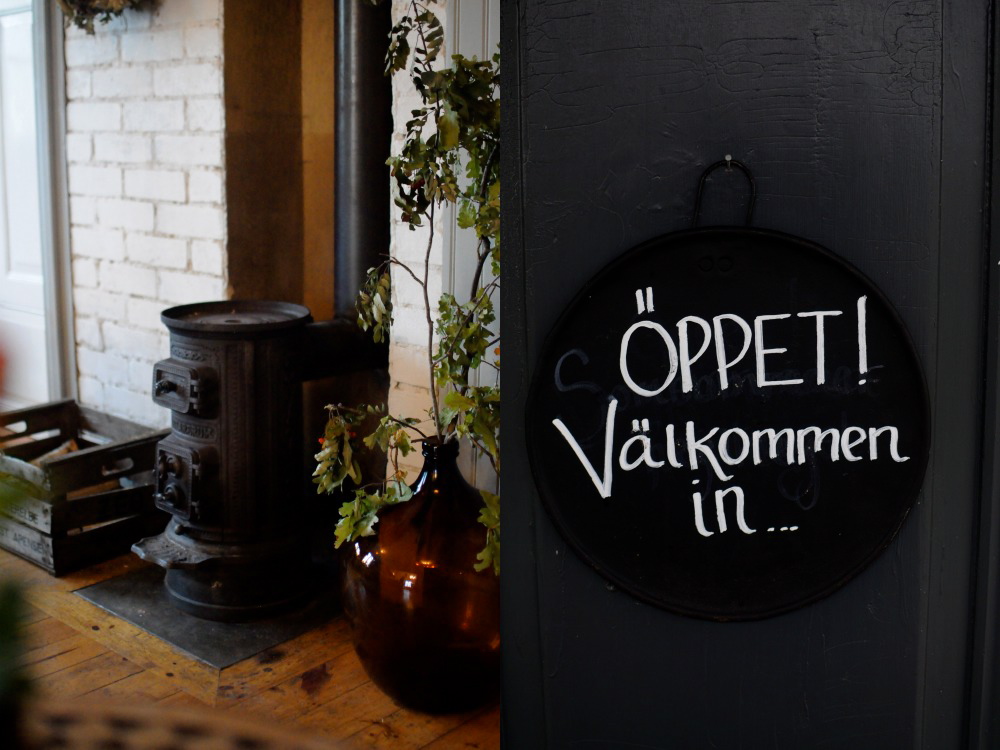 The name, Berså, Maria explained, means to have fika in the backyard or forest, at your home. Isn't that just delightful? So, the shop includes a small cafe and is a regular stop for travelers along the road. When 3:00pm hits, tourists and locals alike stop for fika at Maria's cafe. Maria and her mother, Brigitte, ran a cafe in Visby for 15 years. Here they continue their work as Brigitte bakes cakes and traditional Swedish desserts like kanulbullar and drömtårta from scratch. Everything is so delicious and fresh! The food is always styled effortlessly with flowers, cream, and berries. Maria added an old iron stove to the space, and they feed the fire all day long on these brisk autumn days, as devoted customers stop by regularly.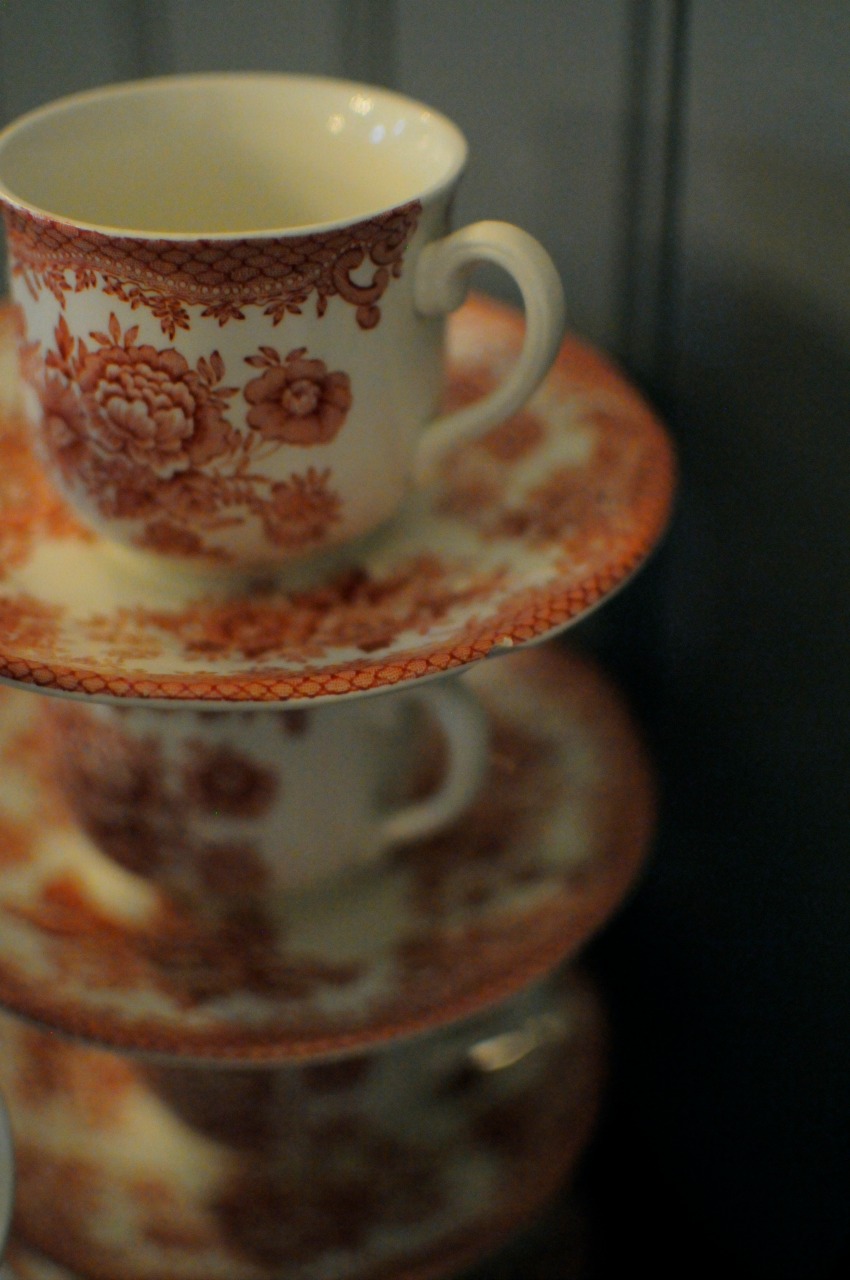 Fika is served in mix and match tea cups found at flea markets.
The cozy fika space is centered around the fire, and looks over the backyard garden, and Tofta church. Candles, a Swedish winter tradition, are lit always.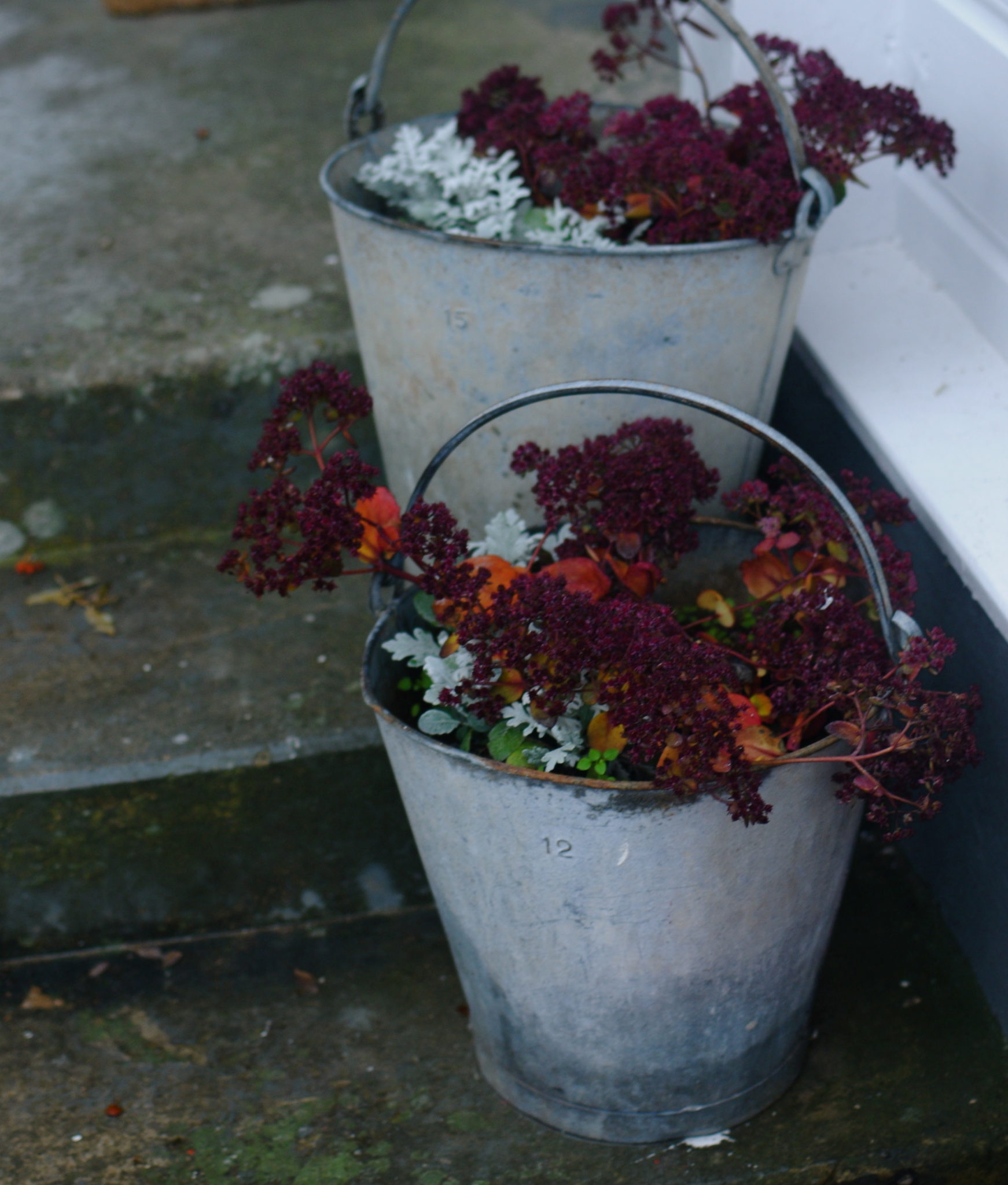 Once you are on Gotland for a few days you start to understand where that Gotland style comes from. The light is blue. It's misty and dark. The roads are dotted with sparse white stone cabins. The mood is mysterious, sparse, and centered on grays, mustards, purples, black, and blue. At Berså, you'll find gorgeous ceramics, baskets, and lights in unexpected proportions, and interesting one-off pieces like a vintage daybed from Denmark.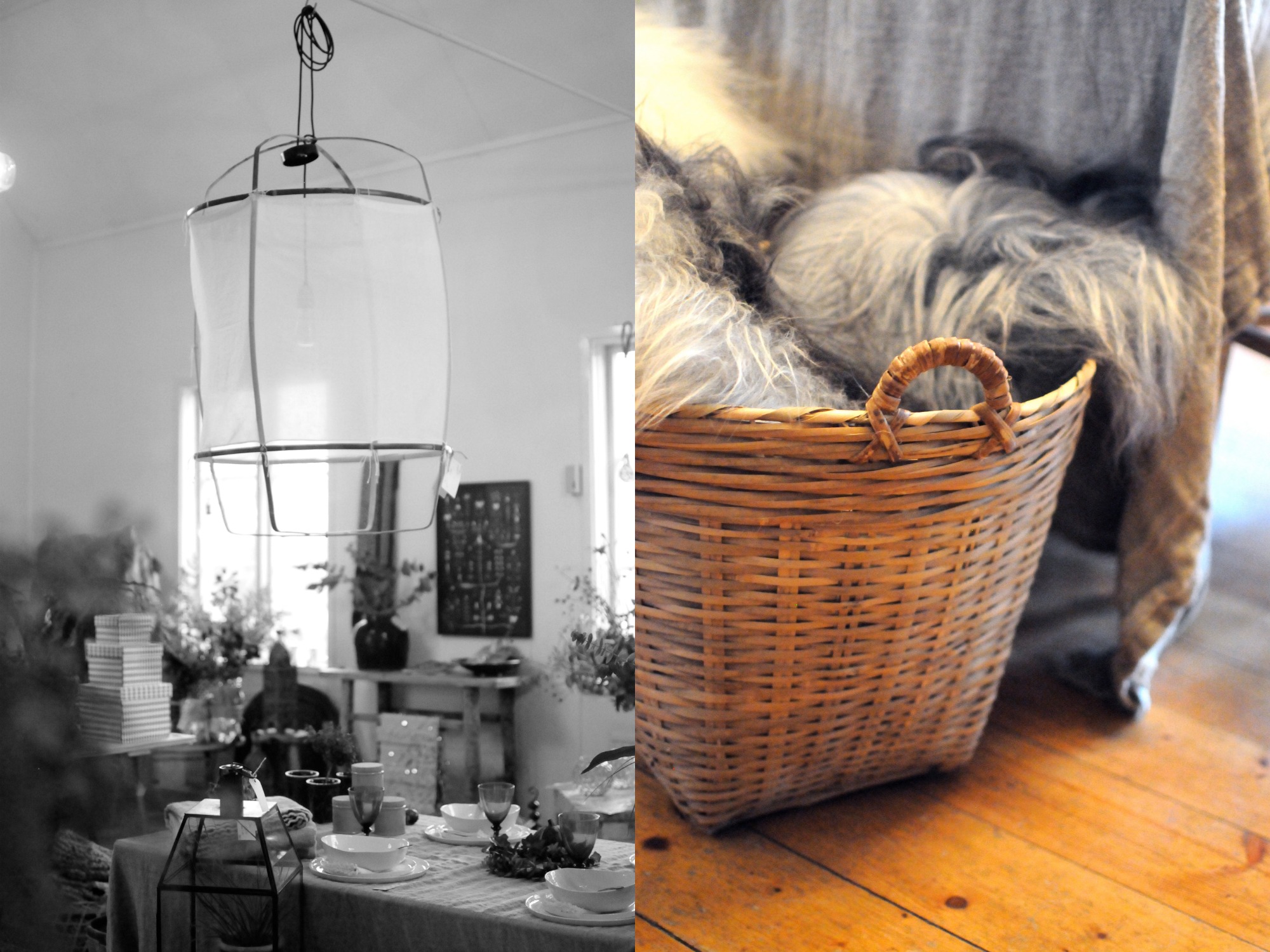 These black pottery vases were a favorite to work with when I visited one afternoon to make some flower arrangements at the shop with foraged grasses, berries, and dahlias and roses from local gardens. I am especially fond of the sheepskins from Iceland and the textural linen tablecloths.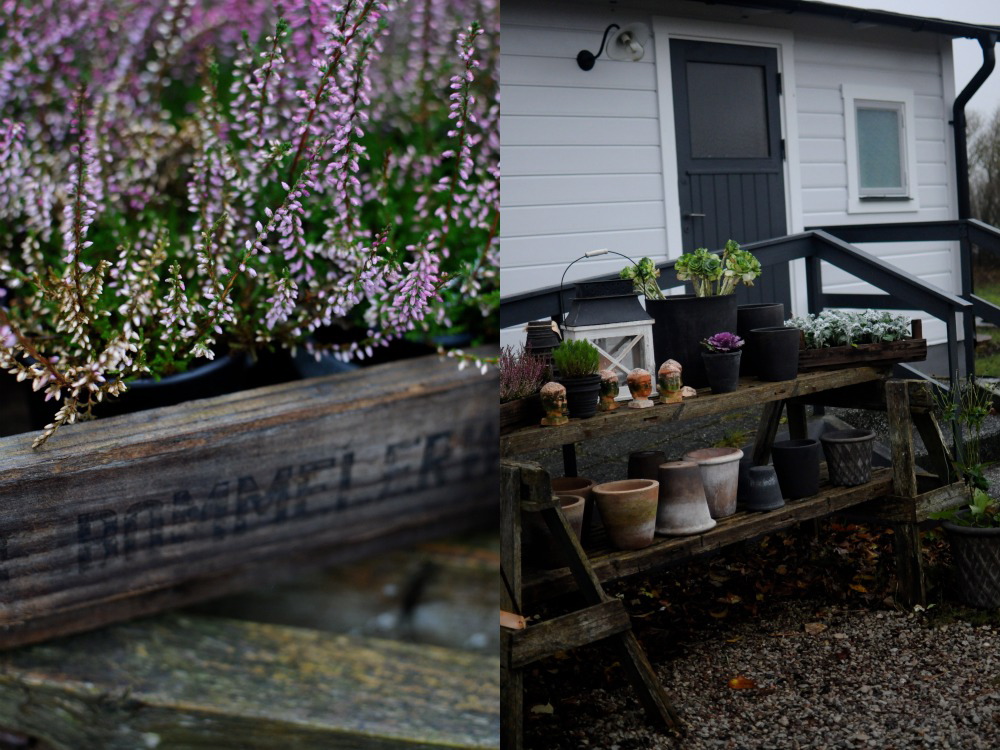 Maria is also a regular blogger and photographer. I highly recommend perusing her blog for a look at her shop and the island. I was drooling over the summertime posts, as I imagine what life is like here under warmer circumstances. Maria describes fields of lilies of the valley, foraging for ramps in the spring, and summer visitors riding wildflower-laden bicycles. Visit her shop and blog for more!
Photo: Chelsea Fuss. Taken on the island of Gotland, in Sweden.