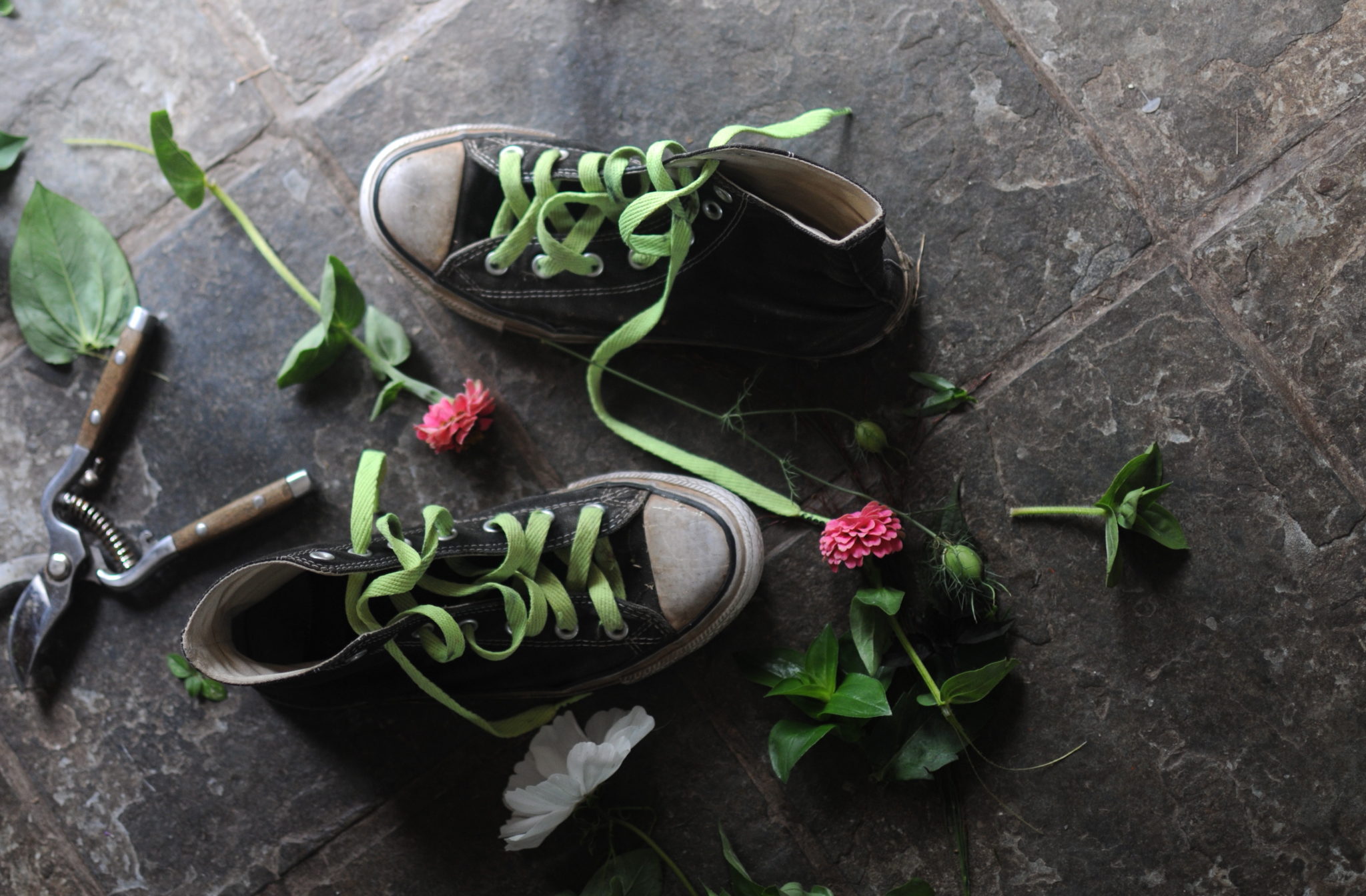 Hi friends! Next week, I have a few more English flower farm posts to share and then I'll delve into fall and the current adventures happening as I enter my fourth month as a nomad. Thanks so much for following along on this journey! How is your fall/spring going? Baking anything delicious? Found any amazing mushrooms? I loved all your apple baking suggestions over on Instagram!
Here are a few bits and bobs that have been on my mind:
My dear friend, Adrian just re-launched her website, The Communal Table. She's an incredibly gifted storyteller and cook. Her recent series on onions had me hooked!
Need encouragement in your career? This interview with bookmaker and print artist, Laura Brown is incredibly realistic and helpful.
Loving Bird and Banner's new logo! They are the geniuses behind my recent site re-design.
My friend, Jeska and her husband, Dean, who live on the South coast of England, recently launched an online shop devoted to ethically produced items that are kind to the earth. Thoughtful consumerism at its best, I think.
I love this gorgeous video for making apple tartar Marie created for Rachel Khoo (one of my favorite cooking shows!). I made the salad this week with Kryddost cheese ( a spicy, sharp Swedish cheese with cumin and cloves). It's so easy and healthy!
OK, have a gorgeous weekend!
Photo by Chelsea Fuss. Taken at Manor Farm Cottage Flowers in Somerset, England.