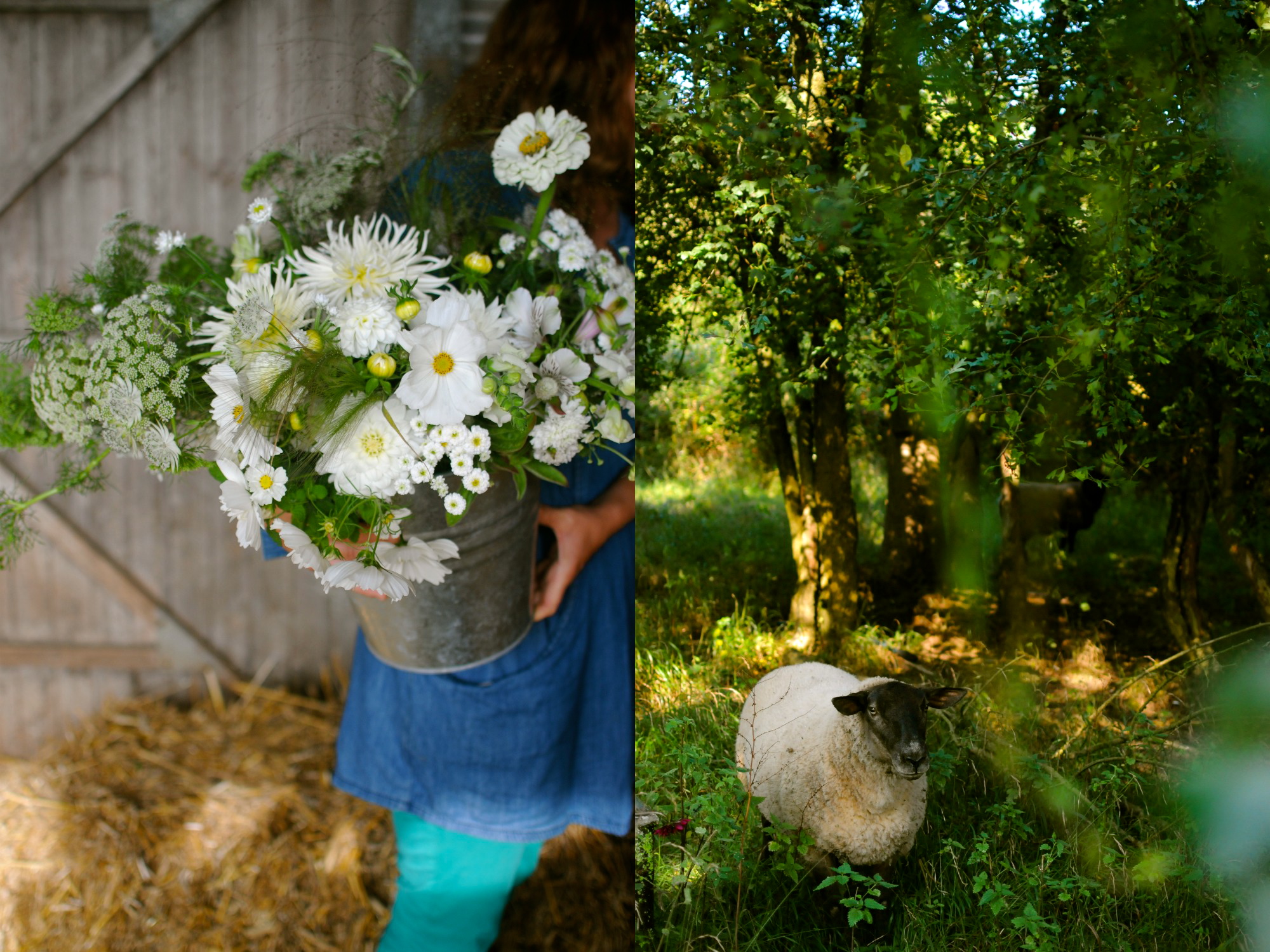 I took so many photos in England, I am not really even sure how to begin making these into digestible posts. Somerset is simply everything you'd imagine the English countryside to be: rolling green hills, pastures of grazing sheep, pubs, tweed, an abundance of wellies, and charming people. Above is Lara gathering a bucket of flowers from her garden and some of the sheep we encountered on a walk to the flower fields.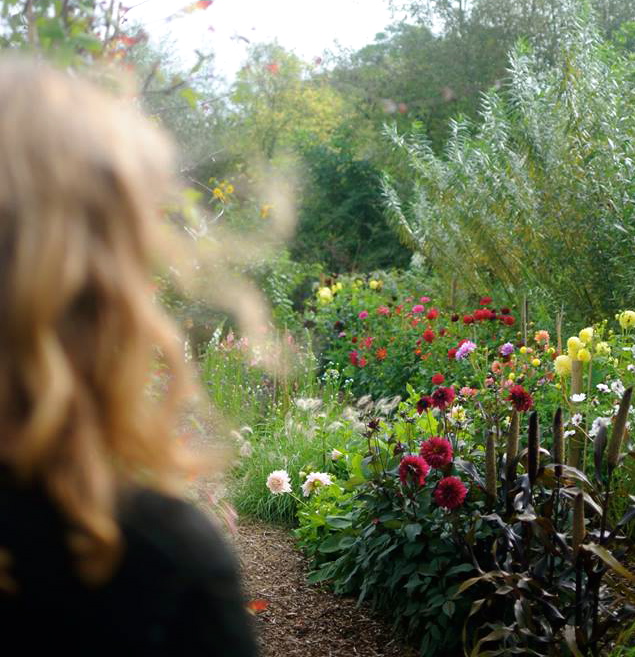 Above is the lovely Saffy, in the flower fields.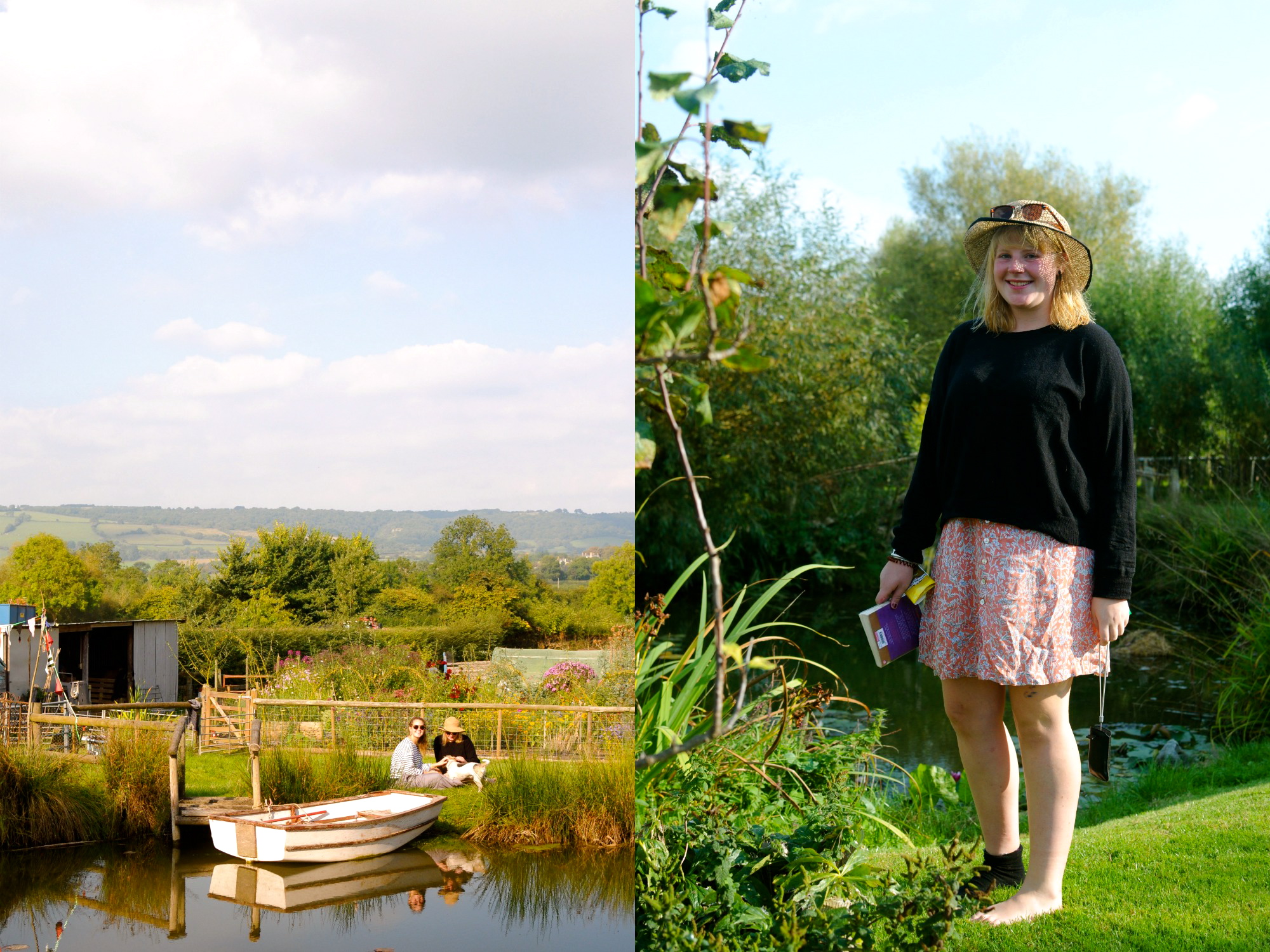 These are two lovely Danish girls who were also volunteering at the farm for a week. I loved their lighthearted, happy approach to life always writing in their travel journals, rowing the boat, reading, or making watercolors.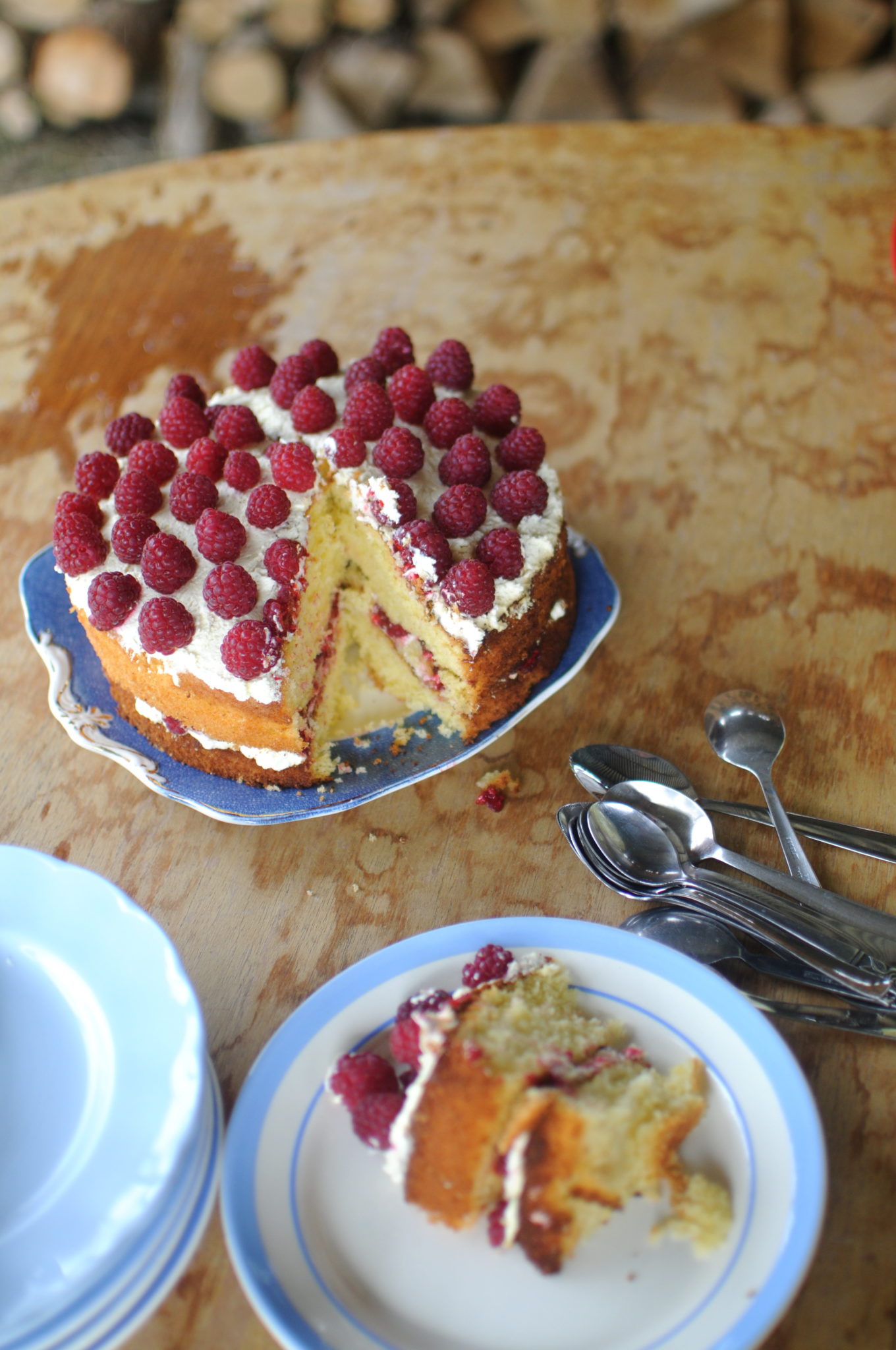 And, Victoria Sandwich, made by a neighbor for our flower class. Eeeek! The best cake I've ever eaten!
Photos by Chelsea Fuss. Taken at Manor Farm Cottage Flowers in Somerset, England,