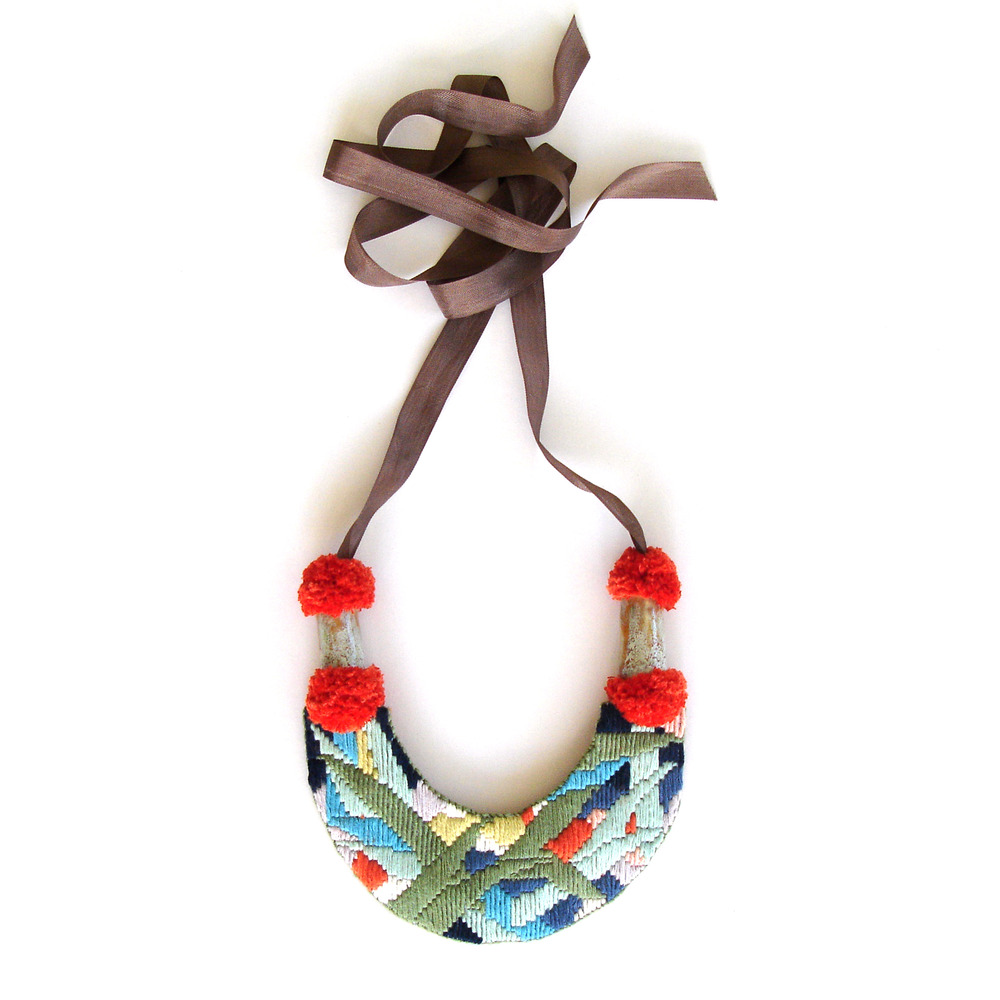 Wildcraft | Studio + Art School
Watershed Floral | Floral Design
Yo Vintage! / vintage clothing
Rebecca Mir Grady / handmade jewelry
Ink & Peat / flowers + home goods
Freshie & Zero / handmade jewelry
A Lovely Little Shop / handmade jewelry
Scout's Honor Co. / hand-lettered cards
Hoopla/ custom embroidery
Paisley Tree Press/ eco-friendly letterpress + home goods
Brown Ink Paper Goods /celebrating the art of handwriting
Gray Day Studio / botanical paintings
Maslinda Designs/ handmade jewelry from Greece (pictured above)
Elsie Green/ eco friendly house + home (pictured above)
Jean Jean Vintage/ vintage jewelry
A Alicia/ handmade ceramic jewelry
Linnea Paulina Photography/ lifestyle + wedding photography
Ready Maker Designs/ hand-illustrated invitations + gifts
Silk & Willow/ hand-dyed ribbons
Pictured: A Alicia hand-embroidered necklace.
Thank you to the amazing small businesses that keep Frolic! running. I am so happy to have this beautiful selection of makers and entrepreneurs supporting this site. Shop their products and support small business and Frolic!
xo
Chelsea
P.S. I am running a summer ad special. 25% off all advertising through July 22nd! Email hello@frolic-blog.com for more information.