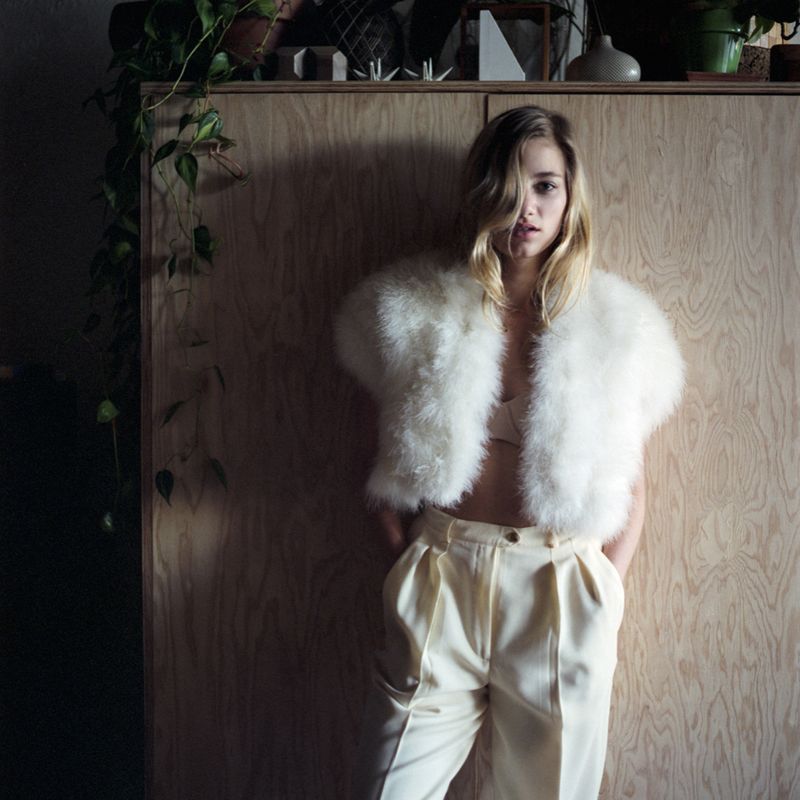 One of my goals for 2014 is to dress up a bit more and maybe actually wear make-up more than once a week!  The new look book from vintage clothier, Yo Vintage! has me super inspired to channel a little more girl and glam- all in a very understated way of course!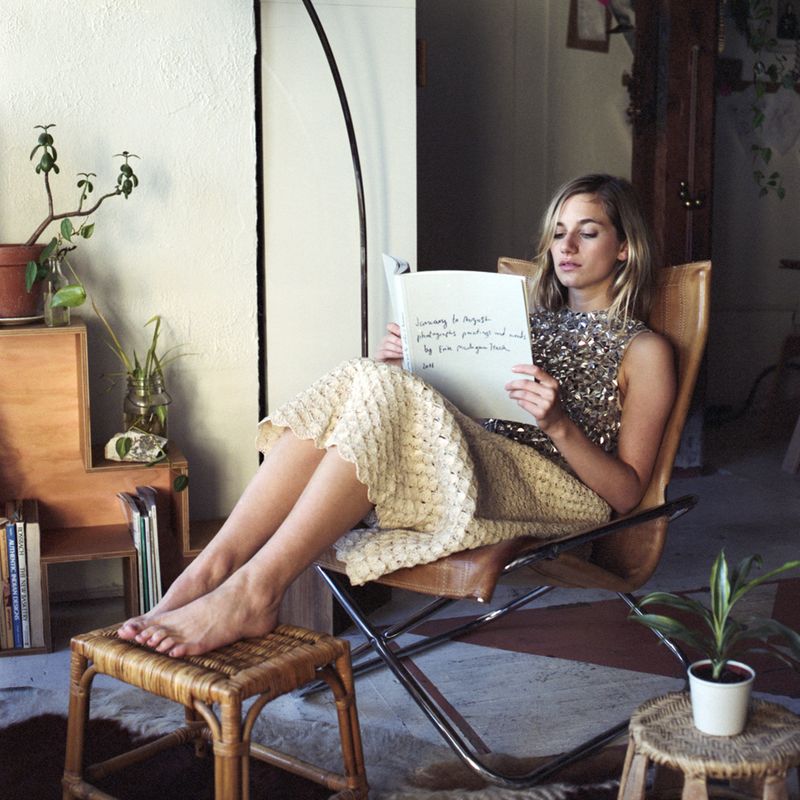 English girl, Sarah Radcliffe, has created a jewel of a shop, downtown Portland. An oasis of sparkles, fun and girliness, the shop stands out with its off-beat sophistication in a town filled with just a little too much plaid flannel (I love that too of course. xo Portland!)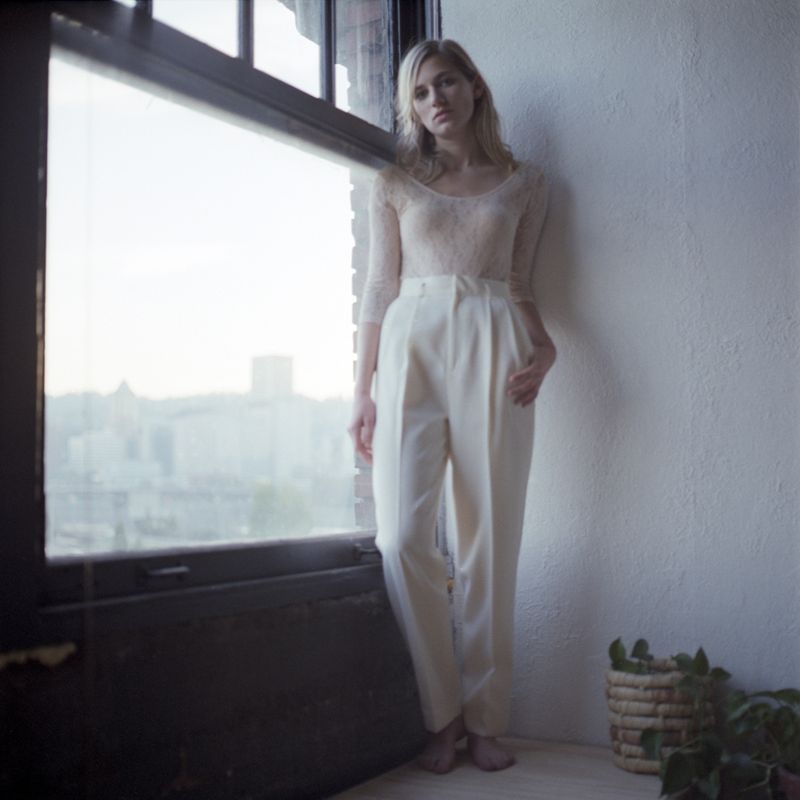 Two of my favorite dresses I own come from Yo Vintage! The shop (online and in person) is stocked with surprising and inspired vintage finds to mix and match with new, handmade or other thrifted pieces. Keep in mind, Yo Vintage! isn't your typical corner thrift shop. Sarah's collection of vintage is edited (often her staff even alter the pieces to update them), cleaned, and steamed so you are shopping one-of-a-kind clothing in beautiful condition.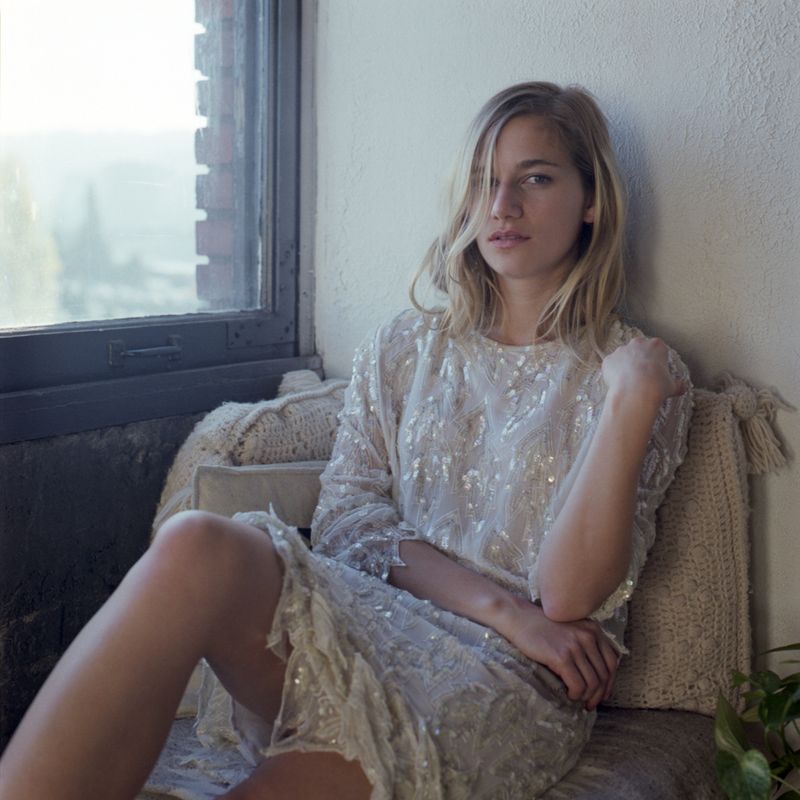 The new look book, styled by Sarah and photograhed by Endless Wild, celebrates winter in monochromatic tones of silver, cream, ecru, and petal pink dotted with sequins, lace, and hand-knit textures.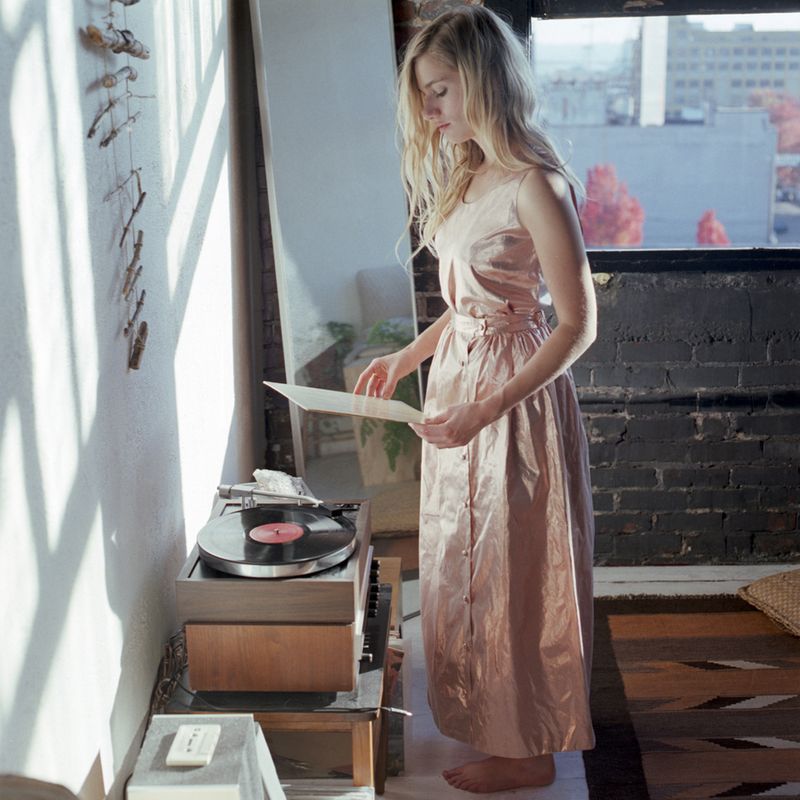 How sweet is this shimmery 90's dress?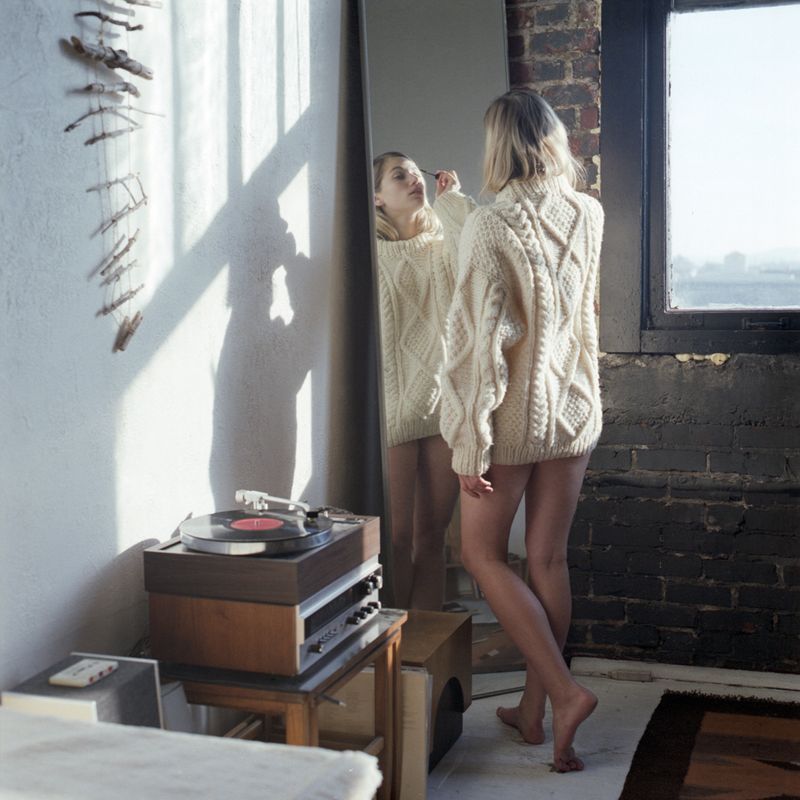 Winter looks good in this dreamy loft, also home to AK Vintage!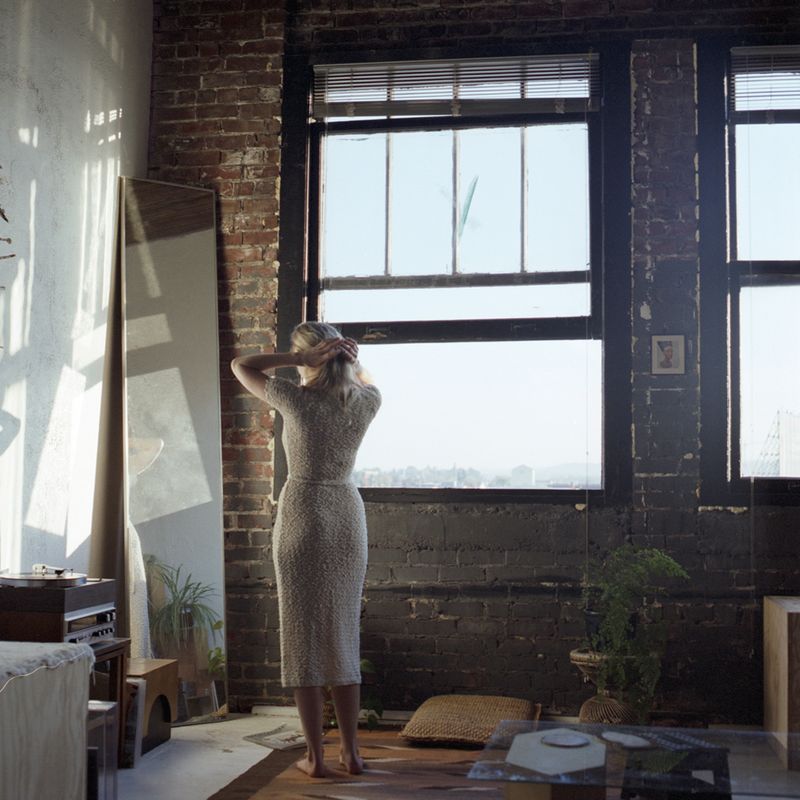 Check out all these gorgeous pieces on the Yo Vintage! site.
Photo: Endless Wild. Styling: Sarah Radcliffe. Space: AK Vintage. Clothing: Yo Vintage!  Model: Ally Ford.