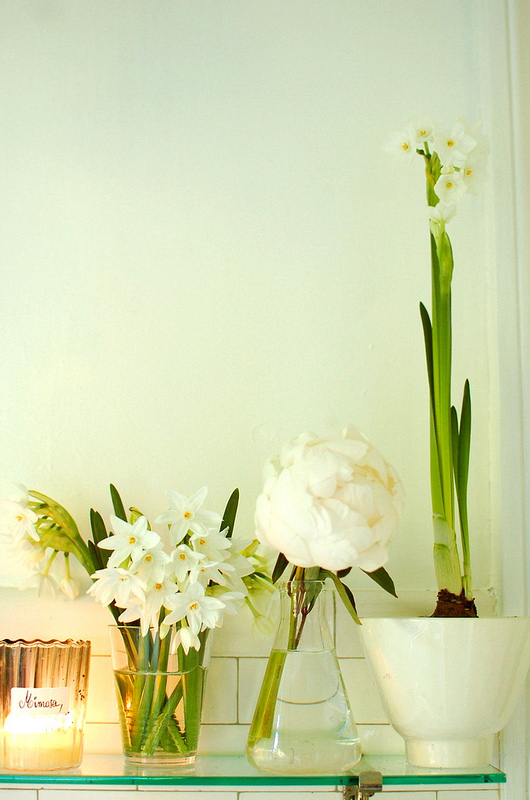 I love having scented flowers around the house this time of year, along with lots of candles. The Mathias Paris candles look sweet and have some of my favorite scents.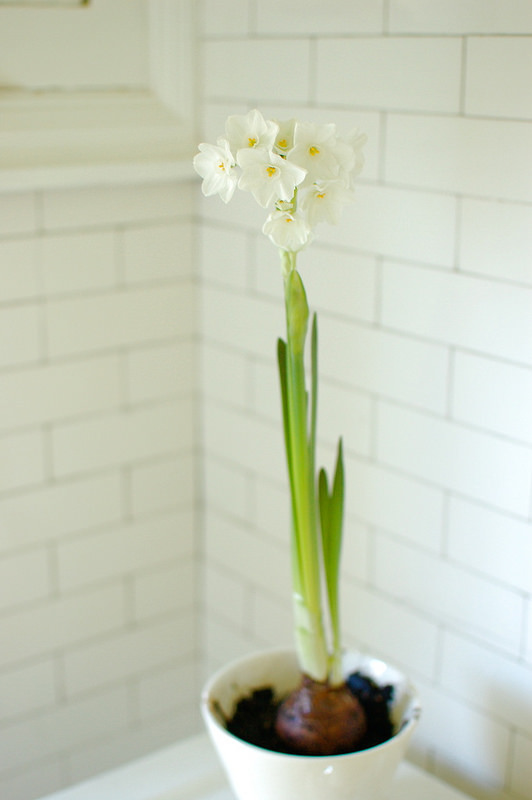 I always keep my paperwhites right by a window and water just above where the roots are coming in, if you water too high, the bulb will rot! When they flop over too far, I cut them for bouquets. Mmmmmm! I love the smell!
P.S. I hope you enjoy the mini makeover here! Our re-design is so close to being completed, but in the meantime, I've added a temporary new banner to freshen things up for the new year. Thanks to Abby Galloway for the sweet hand-written logo.
Photos: Chelsea Fuss.