I am excited to continue our little series of collars today! Hannah from Hetterson created this double layer point collar in the gorgeous floral Claire-Aude fabric from Liberty of London!  It's such a sweet touch for a springtime ensemble.
Press here to download the free pattern so you can make a collar for yourself! Bonus: the pattern is lovingly illustrated in watercolor by Heather Smith Jones.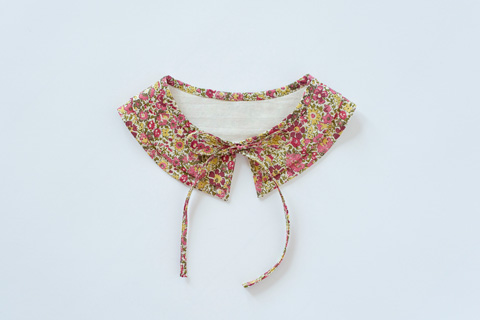 Hannah styled the collar on this wispy little dress (from Forever 21!) and added a matching sash. This is such a fun way to personalize an inexpensive piece of clothing! I'd love to see how you style your collar, if you make one! Be sure and send along a photo if you do make a collar.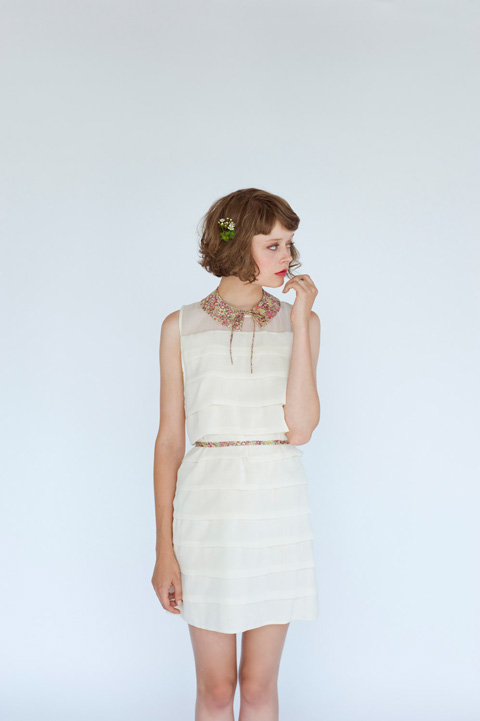 More free patterns and wardrobe ideas from Frolic! + Hetterson:
Photos: Lisa Warninger. Idea, Pattern, and Styling: Hetterson. Creative Direction: Chelsea Fuss. Illustrations: Heather Smith Jones. Graphic Design: Amy Wiltbank. Model: Skye Velten. Hair and Makeup: The Ginger Suite. Assistants: Julia Langston and Kelly Searle. Created for Frolic! Pattern is for for non-commercial use only.