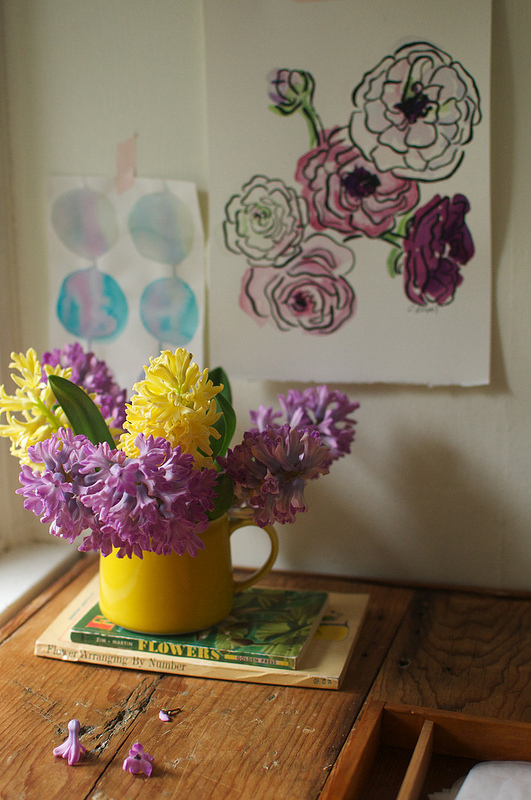 Here's a little snapshot of my desktop right now. The lovely watercolors are by Samantha Hahn (left) and Courtney Khail. Courtney emailed me after I took this Instagram of ranunculus and asked if she could paint them. Of course, I said, "Yes!". So fun!!
P.S. Here's a painting based on the Swedish cottage I lived in one summer.
Photo: Chelsea Fuss.