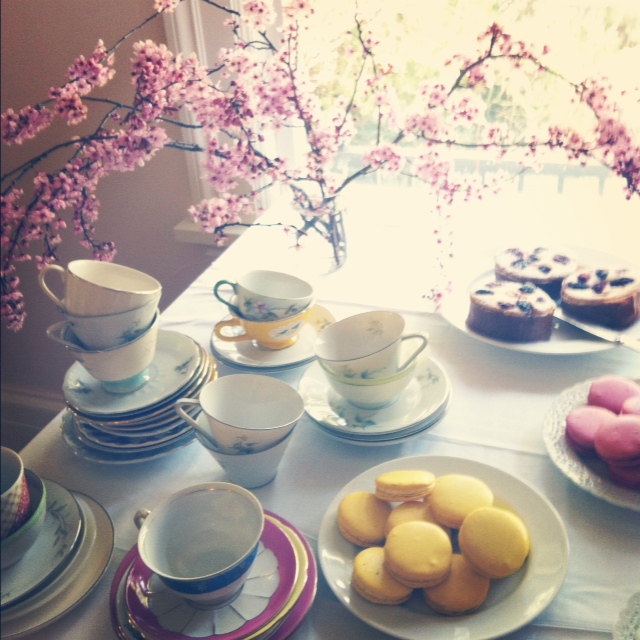 Last Saturday, I threw a baby shower for my dear friend Cori Kindred and her guy Jeremy who are expecting a baby boy next month. We had a casual, cozy little tea party at my place. Cori has an amazing thrifting eye, so she brought her collection of gorgeous tea cups and vintage Cacherel and Vera napkins. I hung up some vintage party decorations I bought, and arranged spring flowers and plants around the house. We had macarons, berry brioche, and and canelé cakes from Nuvrei with White Petal tea. I also served olive oil and seville orange tortas with creme fraiche.
I wanted people to be able to spread out, so I added a table of savory food in the kitchen. I didn't get a photo of it while it was still pretty but we had radishes from the farmer's market, French butter and smoked salt. I also put out a few mini baguettes with scallion spread, fresh snap peas and hummus, and some elderflower soda.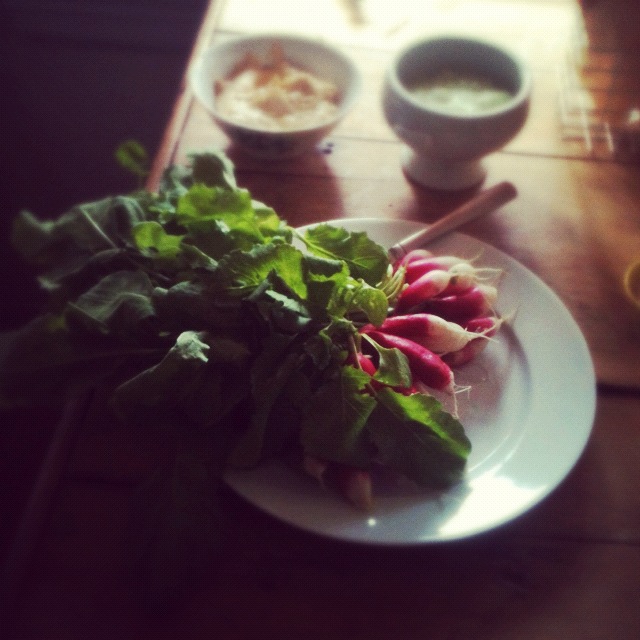 I never seem to take real photos these days, so I was glad the girls took a bunch of pretty Instagrams.Though I am bummed I don't have a photo of pretty Cori! Congrats, Cori! Can't wait to meet the little bebé
Instagram photos: Summer Allen (2,4), Chelsea Fuss (1,3).