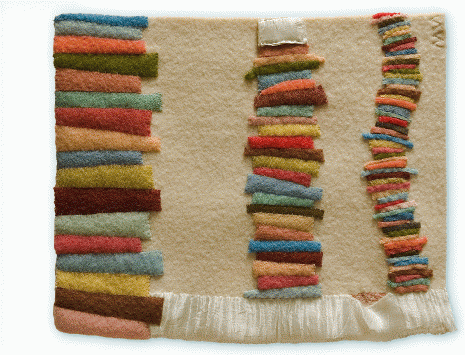 Last month I took a trip to Pendleton, Oregon and the Umatilla Indian Reservation. My friend is working on her Master's thesis and needed to visit some sites in the area. One of those places was Crow's Shadow Institute of the Arts, a gallery and studio for printmaking and the promotion of Native American Art, particularly of the contemporary variety. The small gallery is super lovely inside and I fell for several prints. One of the artists, exhibiting there is Marie Watt, who created "Blanket Stories", a beautiful series of collages (pictured here) celebrating the tradition of wool blankets.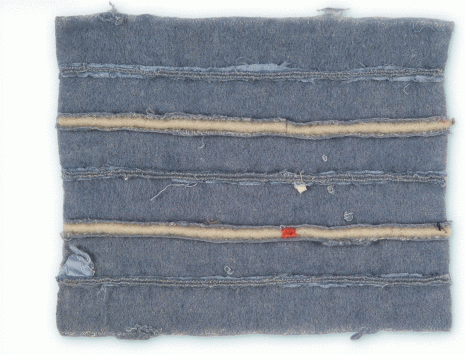 We also visited the Tamástslikt Cultural Institute , the only Native American museum on the Oregon Trail. Growing up in the Northwest, I've visited a lot of museums and it was refreshing to experience the story from a Native American point of view. If you are ever in the area, I highly recommend a visit to both the museum and the Crow's Shadow Institute. Visitors are very much welcomed and it's a great way to support these communities.
On this trip I started mulling over the "Native American trends" I see popping up everywhere in the design world. Overall, I am not really comfortable with these products because I feel that the origin and history of the designs are getting lost. It's also another reinforcement of ownership that is unfortunately a huge part of our history and even our present day. I decided for myself, if there is a Native American design I truly love, than I need to buy it directly from the source and learn it's history. Here are some super interesting reads on the topic:
Thoughts on Pendleton's Portland Collection.
A history of Pendleton's relationship to Native Americans.
A great overview of thoughts on Native American "trends".
An open letter to Urban Outfitters on Columbus Day.
I'd love to hear other (respectfully delivered) thoughts on the issue because I think it's a topic that everyone in our community should be aware of.
Artwork by Marie Watt. Thanks to Juliane for the inspiration.