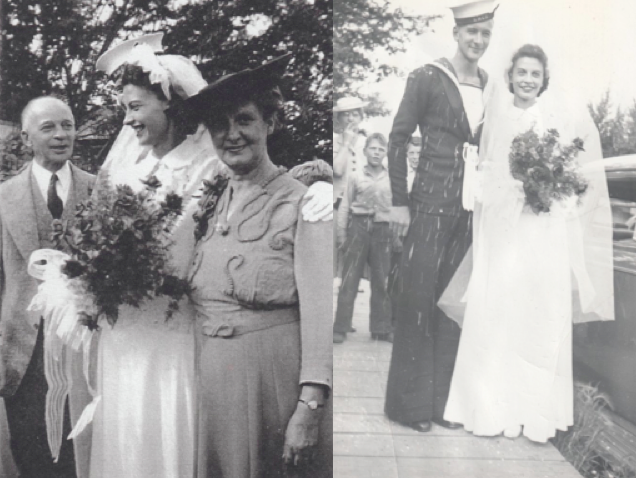 I know I am crazy about vintage photos but my Aunt Dorothy just turned 90 and my cousin Tom just emailed out a slideshow. Included were these heartwarming photos of my great aunt and uncle who were very happily married (see their engagement photos here).
I love how classic these portraits are. If I were getting married today, I'd ask my photographer to try and recreate some candid shots like this (of course it helps that the people are simply adorable!). Happy Birthday, Aunt Dorothy!
Photos from the Muirhead Family Collection. Thanks, Tom!