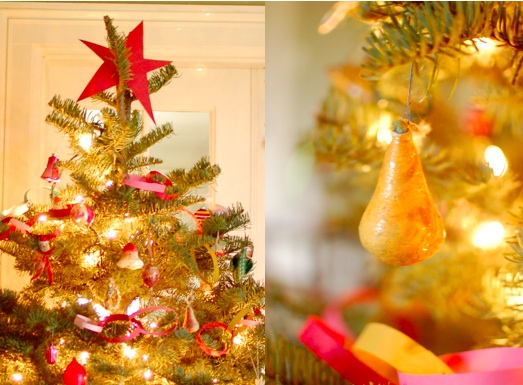 Christmas is almost here and I've just barely gotten my tree decorated. This year, I am going for that colorful, quirky look I talked about here. I don't believe in perfect Christmas trees or serious ones for that matter.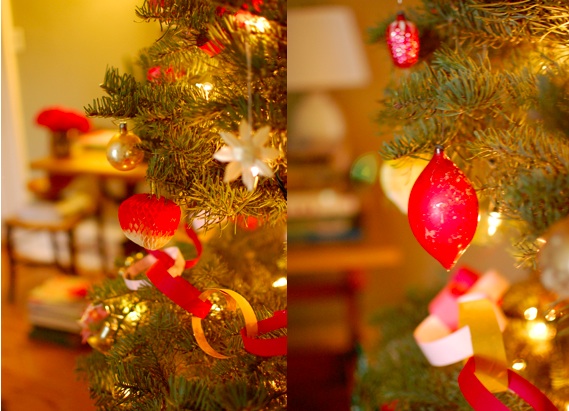 I combined some cloth ornaments from my childhood, gorgeous antique beauties from Bernadette Breu (paper bells, cotton fruit, and pink mercury balls), homemade paper chains and a paper star. I love having a Christmas tree!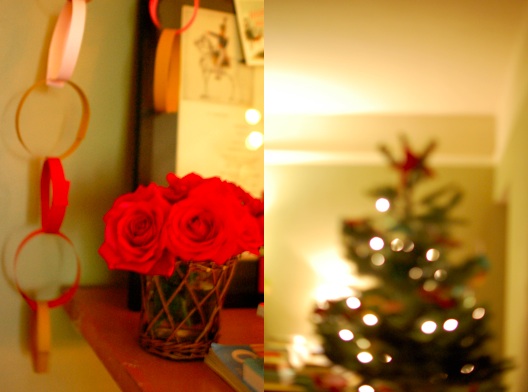 This December marks the 4th year of this blog. It's so fun to know I can come to this space everyday and visit with kindred spirits. Thanks as always for popping in here. Wishing you the Merriest Christmas!
Love,
Chelsea
Christmas tree courtesy of Green Valley Christmas Trees (their Oregon farm). Snapshots by me.