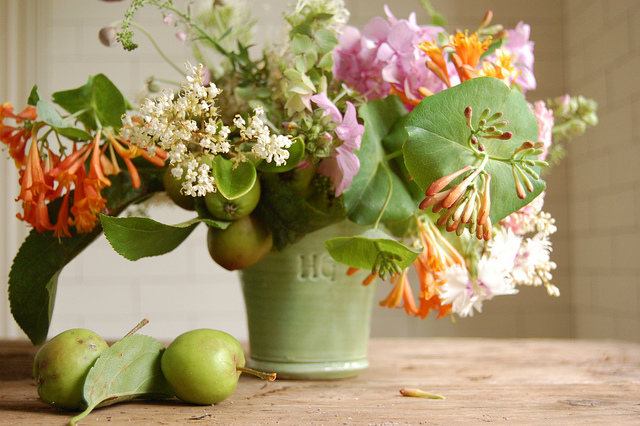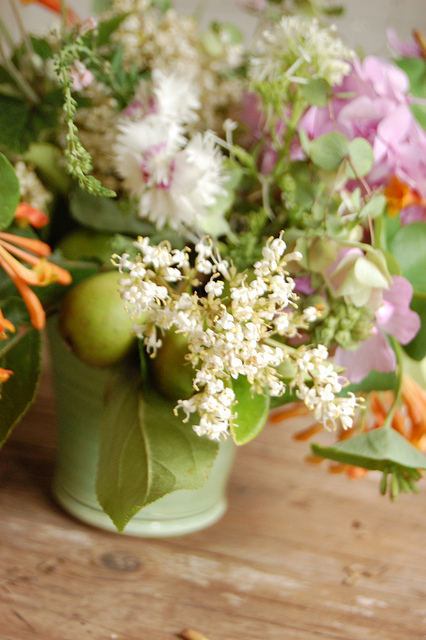 On Sunday nights in the summer, I often head out to my parent's house where my mom allows me to raid her garden for my weekly flowers. She's incredibly generous. This time, I was really wowed by the honeysuckle (it holds up amazingly well) as well as the old-fashioned garden dianthus. Try smelling that dianthus and then tell me if you still hate the carnation family. It's simply divine!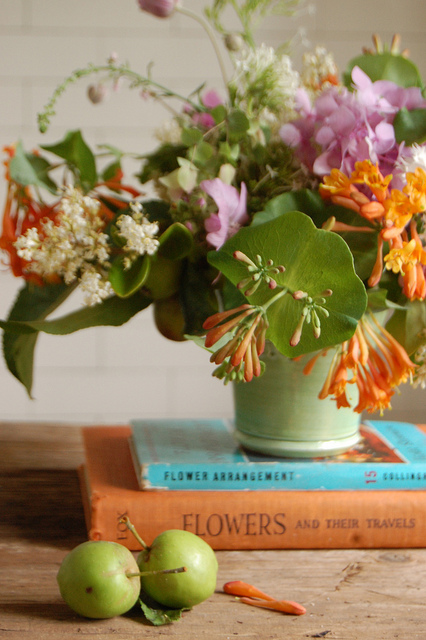 These books are really special to me. The top one was gifted to me by my cousin Dorothy  on a trip to England in 2002. Flowers and Their Travels was given to me by a really amazing, quirky gardener friend in Michigan, when I interned at The Grand Hotel's gardens.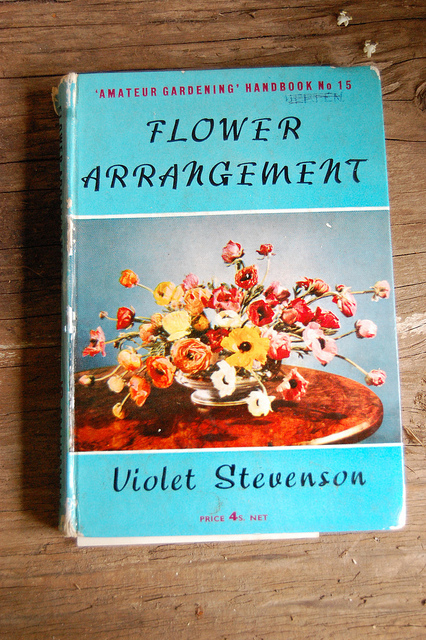 See more details of the books + flowers over at my Flickr.
Photos and flowers by Chelsea Fuss.