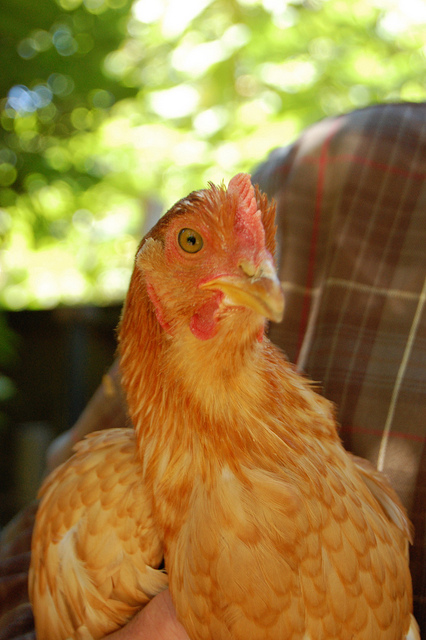 This is Sally, one of the chickens at Poplar Point. There are six of them now. Henriettia is pretty cute too! 
Last night I got lost at Powell's and found a delicious stack of summer reads. I can't wait to delve into them over the weekend. 
What are all you lovely people doing this weekend? I hope you have lots of sunshine, or shade, whichever you prefer.
One more thing to share. This week I read an amazing article in the July/August issue of Whole Living (pg. 80/not online) regarding body image and what size healthy actually is. I hope every girl can read it.
Back on Monday!
xo
Chelsea
P.S. OK, one last pretty for the week. How adorable are these clothes?