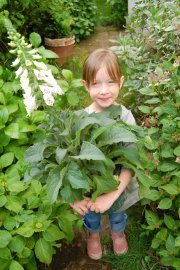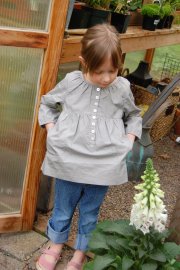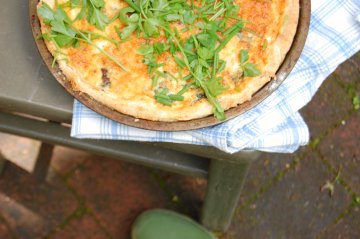 Last Saturday all the girls in my family (and a few lovely friends) met up at Poplar Point for our annual girls-only garden party. My parents work really hard on their garden and so it's fun for them to host family gatherings. Liz and my mom cooked tremendous food: Savory tarts with salmon and goat cheese, orange + olive salad, asparagus + feta salad.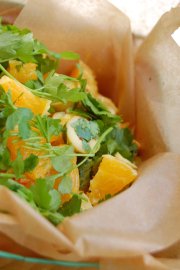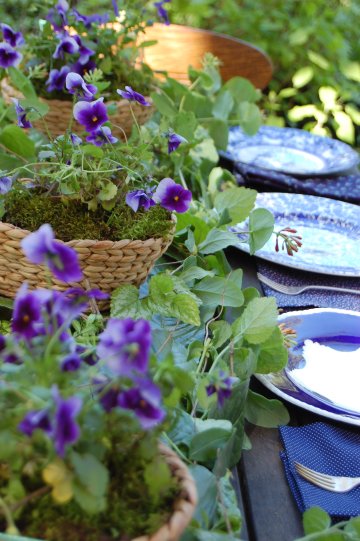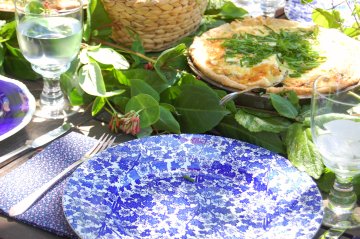 For decorations, we pooled together stuff we owned already (and grabbed plants and greens from the garden) and my mom hemmed up some napkins out of fabric scraps both of us had.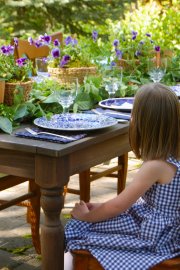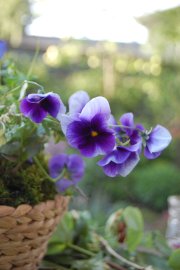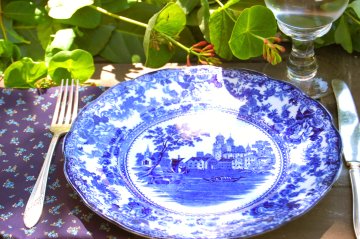 The centerpiece idea came from Jamie Oliver. In his Italian Escape series, he cooked a family style dinner and used a piece of wood covered in greens to display food down the center of the table. I loved that idea. Mine turned out a little differently than planned but it worked fine.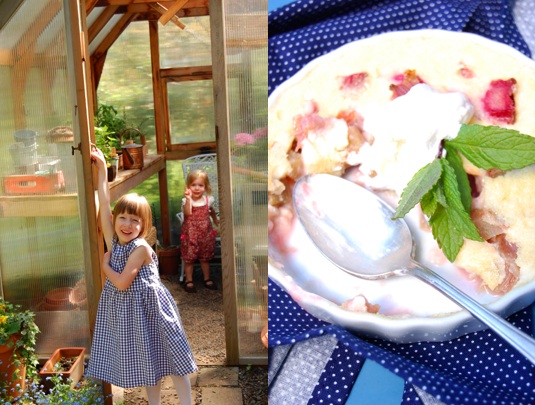 For dessert we ate rhubarb custard tarts (I believe the recipe is in the newest Martha). It was a lovely day, and miraculously the sun was shining!
Millie's clothes were provided by Olive Juice: Khaki Top. Gingham Dress. The baby's romper is from Liberty for Target. 
You can see previous Mother's Day lunches here: 1,2,3 and another party at Poplar Point here.