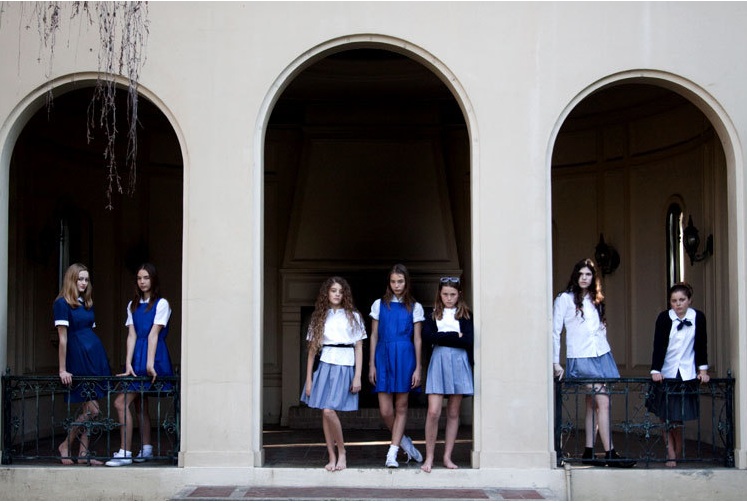 Tamara Muth-King shoots a series of photos studying traditional/modest clothing, including a genius set with Puritan clothing. Perhaps the most clever set yet is this new group all about school uniforms.
The blue tunic dresses (which are for P.E.!) and the white collared dresses are from a Catholic school whose uniforms have not changed since it's founding in 1873!
All photos by Tamara Muth-King.