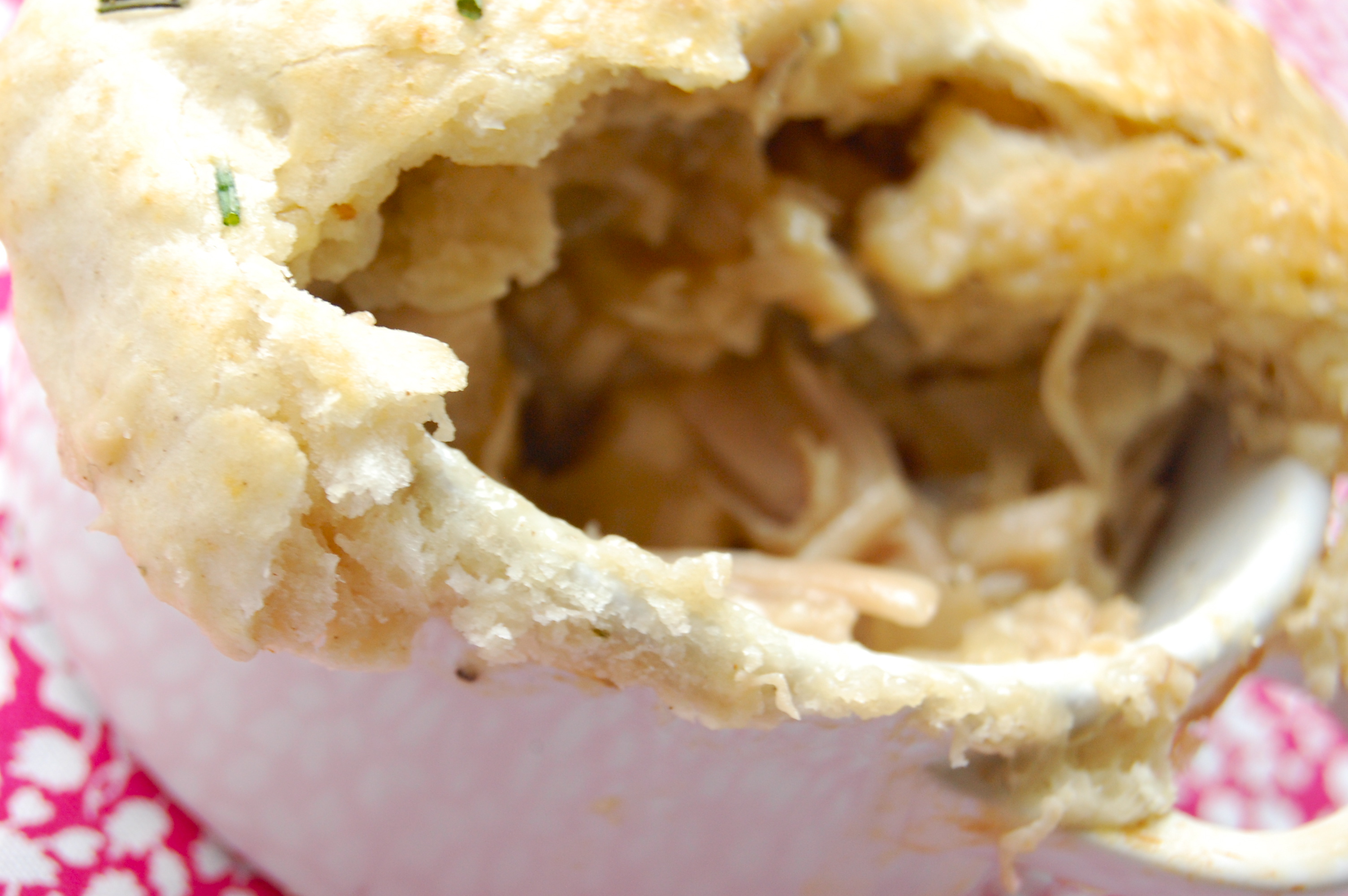 For this simple, quick version of homey pot pies, there are only a few ingredients. The chicken, fresh herbs, apples and shallots rejoice under the flaky biscuit tops. This is my favorite version of pot pie: sweet and to the point.
The Filling

1 T. olive oil

2 large shallots, finely chopped
1 T. of finely chopped rosemary
2 Granny Smith apples, cored, peeled and chopped into bite size pieces
1 roasted chicken, skinned, boned and chopped into bite size pieces
4 T. butter
1/4 c. flour
2 c. chicken broth
Kosher salt
fresh ground pepper
The Biscuit Top
2 cups self-rising flour
1 T. fresh herbs, your choice
fresh ground pepper
1 c. heavy cream
1 egg
Preheat the oven to 350. In a large skillet, add the olive oil and the shallots and season with salt and pepper. Saute for about 5 minutes, until tender. Add the rosemary, apples and chicken and cook over medium high heat until the apples are tender, about 10 minutes. Season with salt and pepper to taste.
Add the butter and let melt. Add the flour and cook over medium heat, stirring occasionally for about 5 minutes. Slowly add the chicken broth while stirring. Let simmer for about 5 minutes, until the liquid is thickened. Turn off the heat. Spoon the filling into 4 ramekins.
In a mixing bowl, combine the flour, herbs and ground pepper. Add the heavy cream and mix with a spoon until it just pulls together. You may need to add more cream if it is too dry. Form the dough into a ball and place on a lightly floured surface. Roll out until about 1/4 inch thick. Using a small knife, cut out 4 round tops for the ramekins.
Place biscuit tops on top of the filled ramekins and pinch around the edges to seal it. Cut a couple of slits in the top to allow the steam to escape. In a small bowl, beat the egg. Brush the tops of the pot pies with the beaten egg.
Bake at 350 for 20 minutes, or until the tops are golden brown. Garnish with fresh herbs. Serves 4.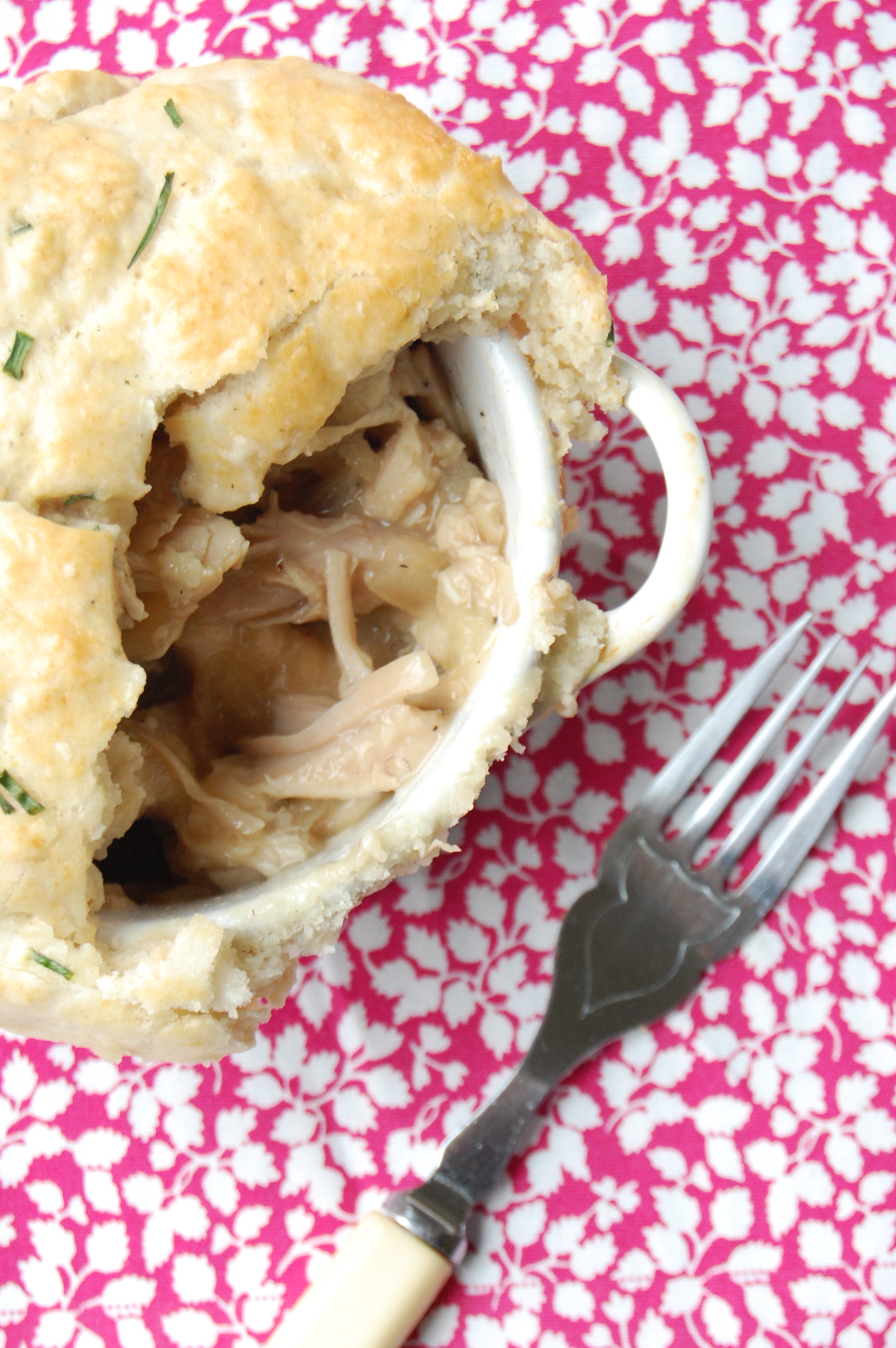 Recipe copyright Elizabeth Fuss. Photos by Chelsea Fuss. Napkin from Liberty/Merci. Mini enamelware pots from Sur La Table.