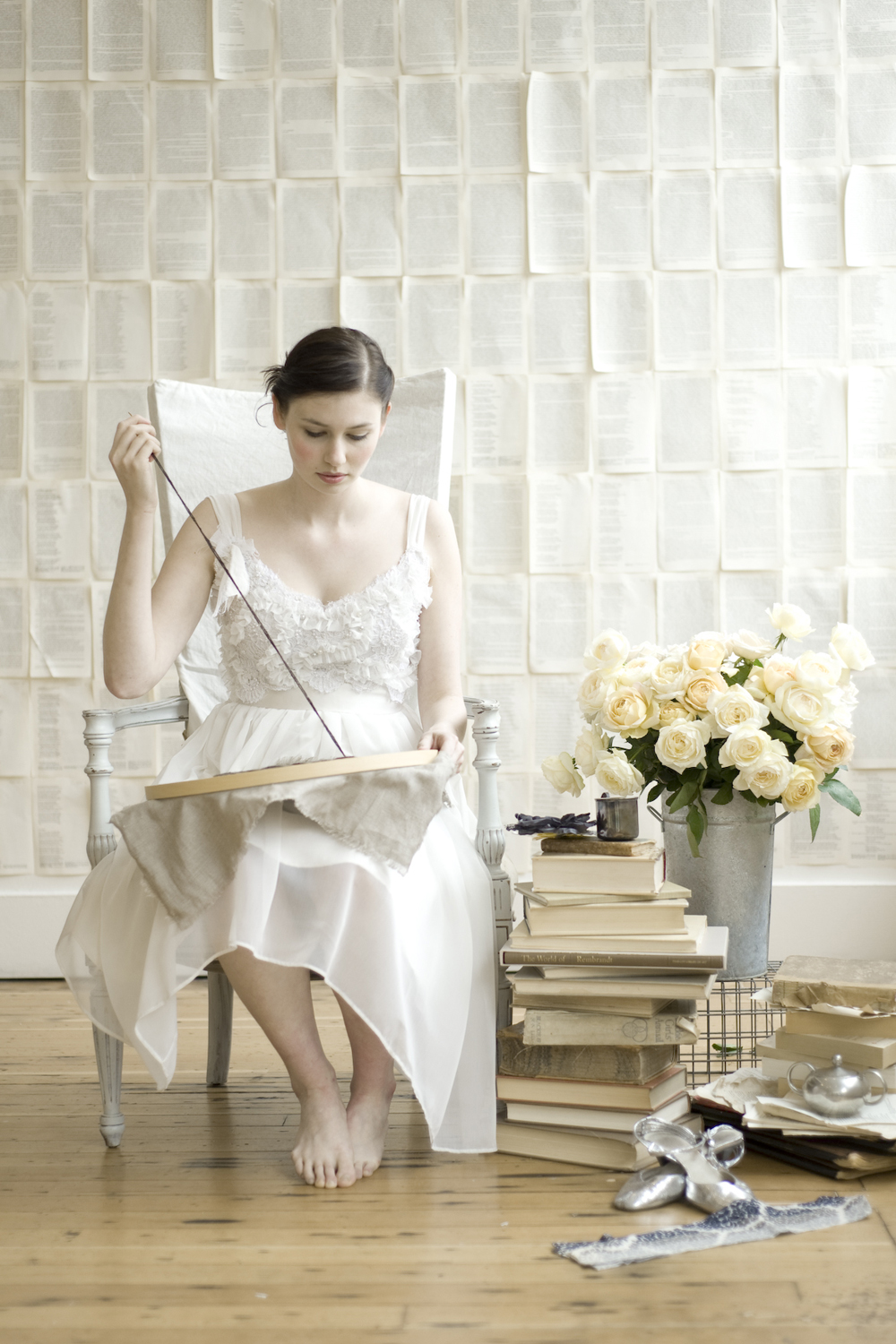 Last spring I shared a sneak peek of a collaboration I participated in with Lisa Warninger, Elizabeth Dye, and Myra Callan. Today, I am excited to share the full set of images with you!
Our mission was to spotlight the gorgeous, heirloom quality wedding dresses of Elizabeth Dye  and the handmade floral headpieces of Myra Callan (Twigs & Honey). My job was prop and floral styling.  Lisa Warninger was the obvious choice for photographer.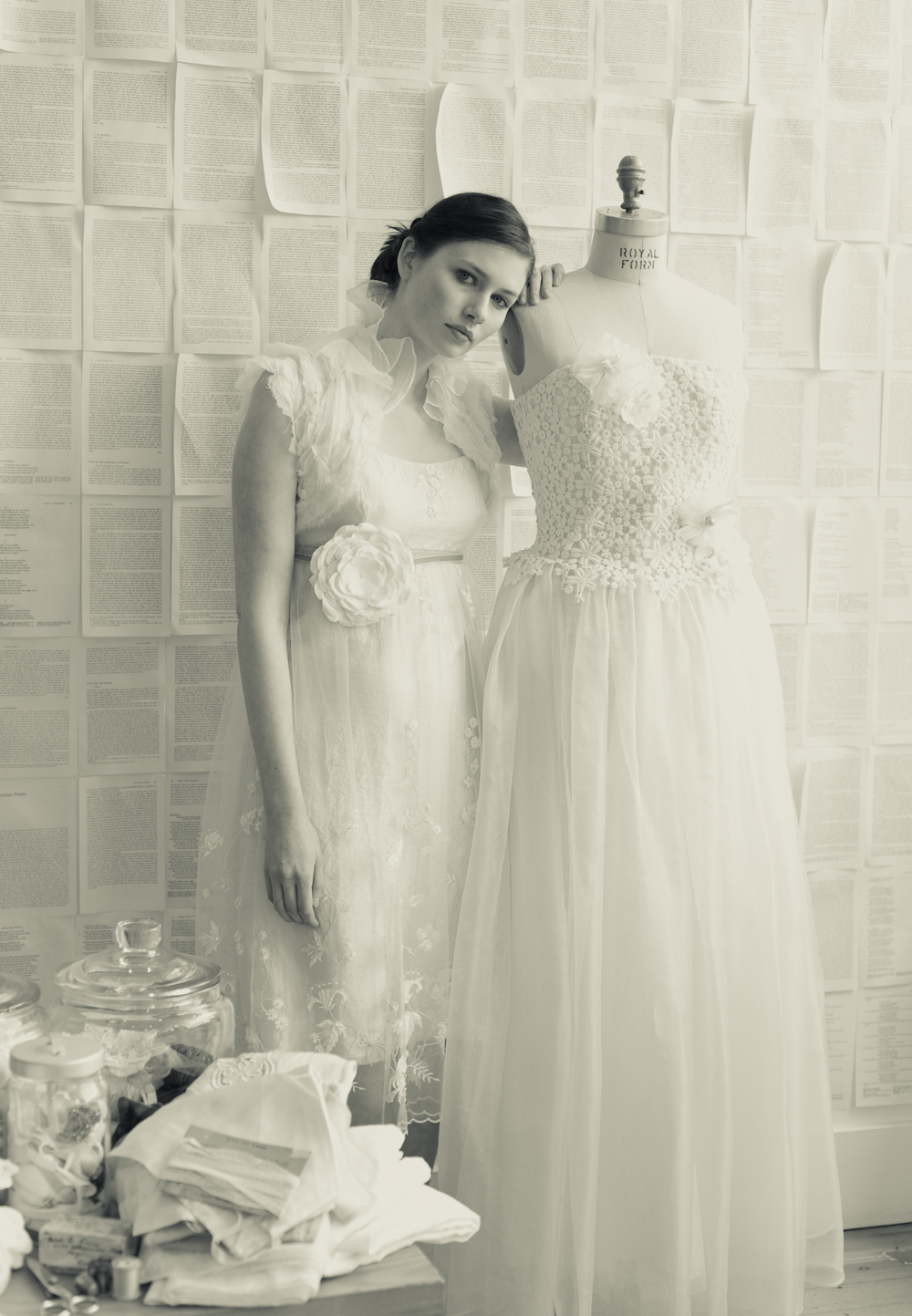 We were inspired by vintage sewing rooms, old haberdashery and the tradition of handmade clothing.
The wall was made from a Victorian poetry book. Most of the props were gathered from Elizabeth's sketchbooks and studio, and the sewing rooms of my mother and grandmother.
Credits:
Photography: Lisa Warninger
Dresses/Fashion Styling: Elizabeth Dye/ The English Dept.
Hairpieces: Twigs & Honey
Model: Anna Adams
Prop + Floral Styling: Chelsea Fuss
Prop Styling Assistant: Jamie Tingey
Location: The Cleaners at The Ace