Art in the Age of Mechanical Reproduction carries a spot-on collection of those classic, low-key styles, so many of us love. You'll find: a snug-fitting toggle coat, the perfect leather satchel, easy tops sewn from plaid and pretty high waisted skirts that look like something Rachel from Glee might sport.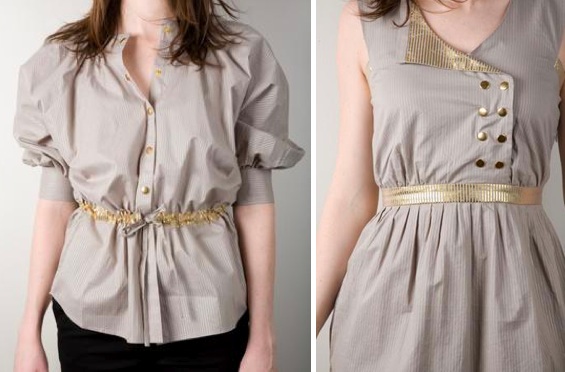 I love the balance of the utilitarian twill fabric with the wee bit of gold in these two pieces. Just enough sparkle for a natural girl like me.
Via Lucky Magazine ( a great issue this month!).