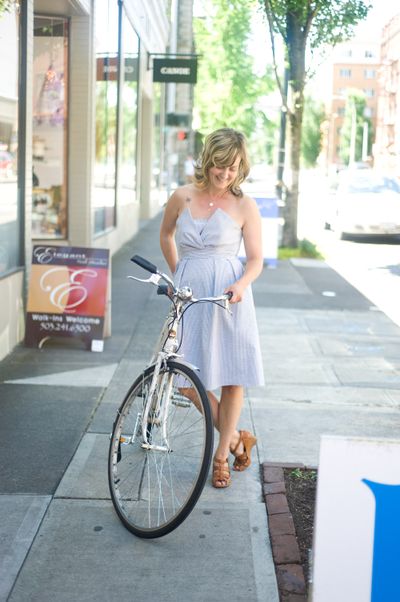 A few weeks ago, when I was still in Portland,
Lisa
and I were out scouting for
Urban Weeds
and I chased (yes! sometimes it comes down to that!) down this cute girl wearing a seersucker dress and riding a bicycle. Then, we realized it was our friend,
Clara
! One of the lovely shop girls at
The English Dept
! Check out
Urban Weeds
 this week. There are lots of lovely subjects!