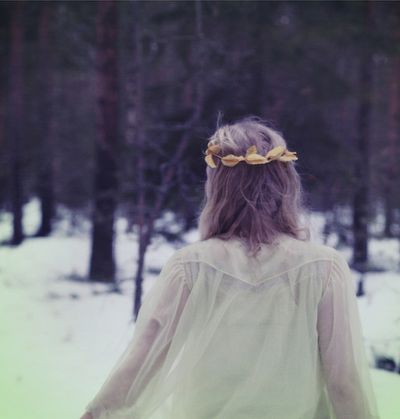 This photo reminds me of  The Innocence Mission. Their dreamy sound is perfect for a restful weekend. I hope your weekend is lovely.
P.S. Thank you so much to Jen Gotch for mentioning Frolic! (along with DFM + Party Perfect!) in the latest issue of Lucky (+ thanks for letting me know, Jane!)
P.P.S. I am Twittering now.
Photo by Abless on Flickr.