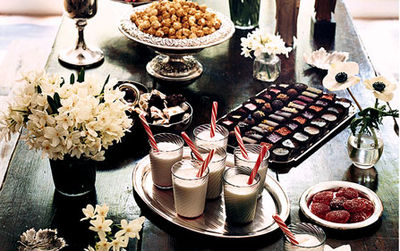 Paperwhites and Anemones (pictured above) are my two favorite flowers to use this time of year. I recently came across a quote which perfectly expresses my sentiments regarding flower arranging.
"For me, flowers should never be pretentious and lord their beauty over everything else around them. I like to pay attention to my flowers, but I don't care for all the fuss. So I'm not really an arrangements girl … I like my flowers trimmed pretty close to the flower itself. And I like to see them tightly massed in short bowls."
-Kate Spade, Occasions.
Image from Domino Magazine.