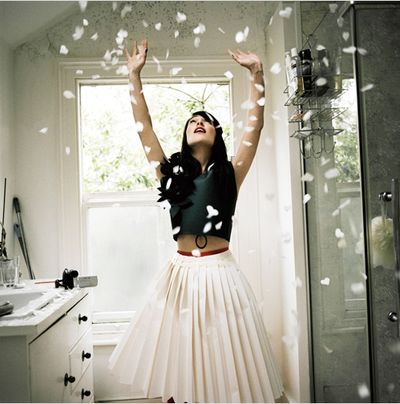 A few fun things to note:
Pronk is offering 60% off their entire collection (discount at checkout).
Eliza Gran is having a sample sale.
I just signed up for the Scandinavian Airlines Christmas Calendar. Each day they unveil a cheapity cheap airfare from your city to somewhere in Scandinavia!
Also check out the Alena Hennessy opening at Ink & Peat tonight. I helped Pam hang the paintings and they are gorgeous! Her shop looks so pretty for Christmas and she'll be serving up a yule log tonight. If you are in Portland, stop by!
I hope to spend some time outside this weekend.Though the temperature has dropped here, we've had loads of sunshine and that's a phenomenon I must take advantage of!
Happy Weekend!
Image of Feist by Mary Rozzi.