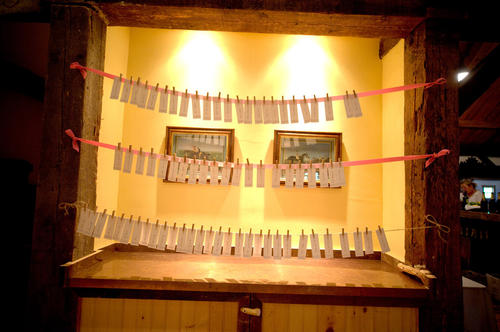 I have been trying all week to take some decent pictures of the our invitations and the various things I printed. This is the best I can do!
At the top you see our save the date, in the middle our invitation (which you might recognize from
here
), and at bottom the programs and escort cards. Those were hung from hot pink vintage velvet ribbon — and this is the first time I'm seeing it but it looks like I didn't cut enough to hang them so there's a piece of twine at the bottom.  So be it!
P.S. If you are clever and squint hard enough you can find our website in the top photo — I don't want to link to it here but I think it's pretty neat-0.