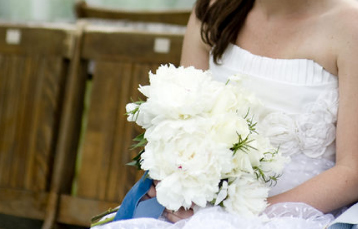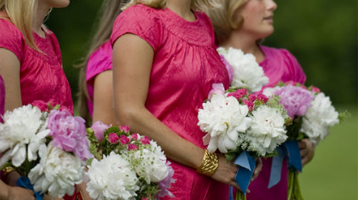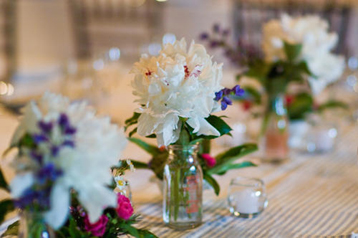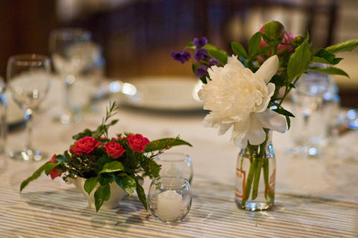 Another superstar is Trish at the Pittsfield Garden Center. I remember when we first met she was holding a copy of Carolyn Roehm's A Passion for Flowers, and before she said a word I knew we were on the same page. She is a super-cool lady, totally down to the earth and no-nonsense, and an all-around wonderful person.
Despite the fact that most of our conversations were spent not talking about the flowers at all the end result was exactly what I pictured — full (and heavy!) bouquets of peonies and cottage roses, loosely tied with vintage velvet ribbon from Les Bon Ribbon. Mine also had sweetpeas Trish had specially grown for me, and little sprigs of rosemary.
The same flowers, plus delphinium, appeared on the dinner tables — in little bowls purchased on sale at Anthropologie alongside the 80+ vintage quart and half-quart milk bottles I found on eBay. Votives were sprinkled around the tables and were lit through the rafters, too.
photos by Stacey Kane