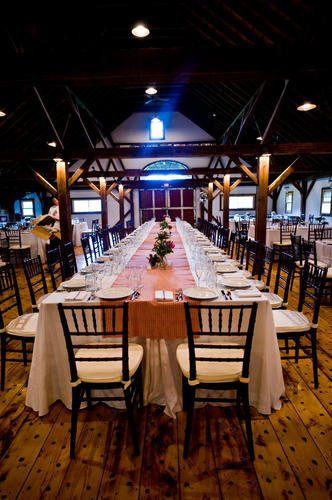 From the very beginning, I said that I wanted the reception to feel a bit rumpled, like it had been thrown together with things one might have on hand at home. And I didn't think the decor should compete with the beautiful barn. So in place of a number of rentals my mom and I bought and/or made most of the things that came together on the tables.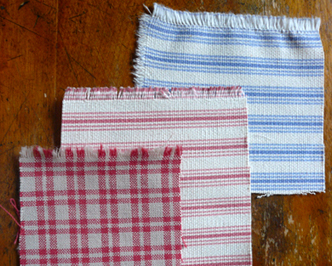 The table runners were cut from long lengths of  cotton fabrics from Period Fabric and run through the washing machine and dryer to create a frayed edge — much easier than sewing 16 runners! The plaid was used on the long main table and the blue and rose were alternated on the surrounding tables.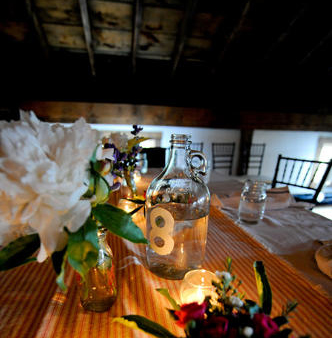 And at the last minute I agreed to table numbers — I couldn't think of anything I'd like visually that might also serve a purpose, and I had in mind a little map — and quickly bought some water jugs from Specialty Bottle, one for each table. I painted them with lettering enamel the day before the wedding.
You might not be able to make them out in the top photo but in lieu of standard napkins we bought herringbone kitchen towels with a blue stripe from here.
top and bottom photos by Stacey Kane