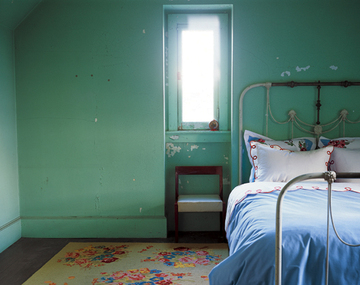 It doesn't necessarily follow that if everything in the room is
beautiful you end up with a beautiful room. I think the best rooms are
those that have a mix of things and an ugly lamp with a crooked shade,
or an inherited table or the rug from your childhood bedroom. These are the
things that add texture and life to a room.
Photo by Roland Bello.