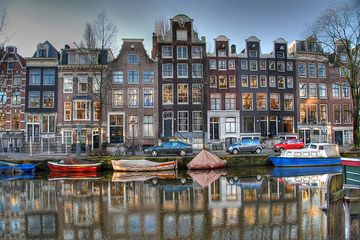 My friend Sara is planning a trip to Amsterdam. Even though I am green with envy, I promised her that I would ask you all for some hints. Here's what she's looking for:
1. What to do.
2. Where to eat.
3. Where to stay. I want
to stay in a reasonable place that is more modern design, close to or
on the canals, close to the activities so that I can either walk or
rent a bike and get around most places.
4. Anything else anyone can think of that a single person on a trip to Amsterdam by themselves would want to do.
Chime in with any ideas. Thanks!!
Photo from Flickr.