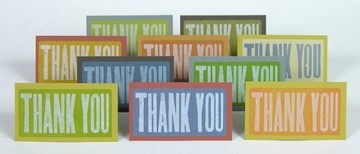 Lately, some of you readers have commented or written to say the nicest and loveliest things I could imagine. And, I just wanted to say thank you back. Also must say another thank you for taking my silly survey. I personally don't like them, so I appreciate you humoring me.
You've probably noticed that I am adding more sponsors to the site. I want to keep this place as organic and fun as possible without the influence of big business or formalness (afterall, the absence of such things is one of my favorite aspects of blogging). Please let me know if any of my new endeavors are getting bothersome.
You are all truly delightful and I am so glad to have you visit!
{Cards from YeeHaw}